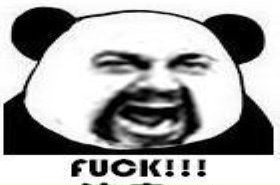 Random good picture Not show
1. Pope Benedict XVI washes the feet of a layman at a Cathedral in Rome, part of a ritual symbolizing humility observed on Holy Thursday.
2. Bishops and cardinals prepare themselves as Pope Benedict XVI leads Mass from underneath the high altar's 95-foot-tall (29-meter-tall) bronze canopy in St. Peter's Basilica.
3. Benedict XVI is offering the opportunity to gain a plenary indulgence to those who participate in the events surrounding the May 24 World Day of Prayer for the Church in China.
3. Wish you can benefit from our online sentence dictionary and make progress day by day!
4. A financial crisis prompted King Louis XVI to call an Estates General to pass new tax laws.
5. For example, Pope Gregory XVI established the Vatican Egyptian Museum in 1839 in 1839.
6. Gregory XVI. , at the age of eighty, held himself erect and smiling.
7. He was sitting in a spurious Louis XVI chair by the side of his wife.
8. In Rome, Pope Benedict XVI has placed women in unprecedented levels of curial authority.
9. Since becoming pope, Benedict XVI has 23 ) criticized Europe for allowing 24 ) abortion to continue.
10. CHAPTER XVI COMMISSION FOR EXAMINATION AND ASSESSMENT OF JUDGES.
11. A man as 17 faithful as Benedict XVI probably won't worry, but he does bigfill.
12. XVI. Leave of Absence Affairs is the time for non - production activities the demand of work.
13. The King ( Louis XVI ) prepared for a struggle and brought up troops from the provinces.
14. The castle was built during the Louis XVI period.
15. analogues were synthsized ( I ~ XVI ). Of them, 8 compounds ( I, II , V ~ VII , IX , XI and XV ) were first reported.
16. Impressive pair of Louis XVI style porcelain vases on pedestals gilt bronze mounts.
17. Under the coating of dust and cobwebs, he discovered a fine French Louis XVI clock.
18. The Directoire style was the last phase of the Louis XVI style, and emphasized elongated, simple shapes with clean lines and sparse detail.
19. The revolution lasted till 1794 and the King Luis XVI was sentenced to death.
20. Swedish Prime Ministar Fredrik Reinfeldt and his wife Flippa Reinfeldt with Crown Princess Victoria, Daniel Westling, HM King Carl XVI Gustaf and Queen Silvia at the Government's reception.
21. On 9-19-1783, the brothers showed their balloon to King Louis XVI, Queen Marie Antoinette and guests at the Palace of Versailles.
22. The history of Capannelle wine producing dates back to 1974, when Raffaele Rossetti, a 40 year old business man in Rome, decided to purchase an old XVI century farmhouse in the heart of Chianti.
23. The house was renamed Bonaparte Mansion when it was owned by Louis XV and Louis XVI successively when they acted as emperors.
24. During the 60th anniversary ceremony, Dr Diouf awarded FAO's Agricola Medal to President Lula da Silva and a message from Pope Benedict XVI was read by the Secretary of State of the Holy See.
25. On the morning of May 21, 2010, Chinese President Hu Jintao met with King of Sweden Carl XVI Gustaf in Diaoyutai State Guesthouse.
26. On the afternoon of July 20, 2006, Chinese President Hu Jintao met in the Great Hall of the People with Swedish King Carl XVI Gustaf, who was on a state visit to China.
27. In France, the first phase of neoclassicism is expressed in the "Louis XVI style", the second phase in the styles we call " Directoire " or "Empire.
28. The ceremony was heralded by hymns and Christmas carols, and was led by a young priest who asked the congregation to "pray for the holy father, Pope Benedict XVI, and the Chinese bishops."
29. Carfagna took the leaders' spouses on Wednesday on a tour of Rome's Capitoline museums, and to a meeting with Pope Benedict XVI.
30. Jean-Honore Fragonard (1732-1806), French painter of the rococo age, was popular in the courts of Louis XV and Louis XVI for his delicately colored scenes of romance, often in garden settings.