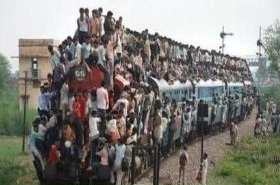 Random good picture Not show
1. Four word parallel phrase"is a unique four word structure both in form and in meaning. It is an element between idioms and free phrases."
2. In analyzing word structure, we explain the rules of vowel and consonant harmony and the final vowel change in the Uyghur language.
3. Besides, vocabulary is an important factor and we can guess or infer the meaning of some new words and difficult words through the word structure and context clues.
4. The paper expounds the language phenomena of English reduction, including the analysis of reduction pattern as to the different aspects of word structure, sentence structure, and figures of speech.
5. This article discusses grain English words from the form of word structure, the motivation of word meaning and the semantic attribute, etc.
6. In the part of special combination relationship, we discussed the double object construction language structure the word structure and the structure in "Yizhoushu".
7. Words can in many cases be classified by their relative positions in a string and by their structural features. This could be due to the internal sentence structure and word structure .
8. We classify English and Chinese compounds and point out the differences in word structure and semantic meaning generation.
9. The conclusion is that English brand names have distinctive lexical features both in word structure and word meaning and are different from Chinese brand names in some aspects.
10. Although the input method of a Chinese character according to five strokes has been widely used, some word roots,[sentencedict.com] word structure and the order of strokes of a Chinese character are often confused.
11. The axis in calligraphic works, a hypothetical auxiliary line, is analyzed from word structure and reflects the general trend of a word, word group and a line.
12. ASL majors master this visual and physical form of communication for the deaf. Areas of study include interpretation and transcription, sentence and word structure, and more.
13. Through analyzing the special structure of polysyllabic adverbs in Zhang Xie Zhuang Yuan , this paper from one side investigates into the character of polysyllabic function word structure.
More similar words:
structure,
structured,
substructure,
restructure,
natural structure,
superstructure,
unstructured,
structureless,
cost structure,
body structure,
cell structure,
data structure,
frame structure,
infrastructure,
macrostructure,
microstructure,
ultrastructure,
power structure,
class structure,
basic structure,
simple structure,
market structure,
matrix structure,
overall structure,
linear structure,
social structure,
organic structure,
skeletal structure,
capital structure,
surface structure.