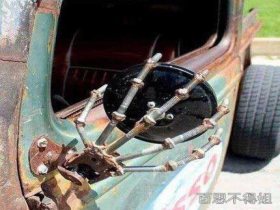 Random good picture Not show
1. They wiretapped the representatives' conversations.
2. He doesn't know that the police wiretapped this house.
3. The coach said his club had wire-tapped the hotel room of a player during a road trip.
4. Peter Delevett's Wiretap column appears each Tuesday and Friday.
5. Interception of cell phone calls has been a criminal act since 1986, when those devices were included in federal wiretap statutes.
6. In one case, a law passed last year required telephone companies to design their equipment to allow for wiretaps.
6. Wish you can benefit from our online sentence dictionary and make progress every day!
7. Included in the measure are provisions to restrict federal appeals by death-row inmates and to grant police wider authority for wiretaps.
8. The bureau can obtain authority for wiretaps to investigate gun and explosives violations but not threats against its own agents.
9. The bill also would give federal agents authority to obtain wiretaps to detect smuggling and document-fraud crimes.
10. Officials say they have been frustrated to find that telecommunications companies have not consistently built wiretap capabilities into their new technologies.
11. You can find it, along with a great many other political documents, at a gopher called Internet Wiretap.
12. The wiretap provision drew opposition this year from liberals and conservatives concerned about expanding government power.
13. With a little wiretapping, you can figure out what the neurons in Area 7 are interested in.
14. A cracker can also eavesdrop using wiretapping, radio, or auxiliary ports on computers, which are used by network programs.
15. If he suspected an employee of dishonesty, he was not above wire-tapping.
16. The Generalized Hamming Weights (GHW) of linear codes characterize the cryptography performance of the code on the wire-tap channel of type two.
More similar words:
wiretap,
wiretapping,
wire transfer,
fire-retardant,
wire,
wired,
wire in,
unwire,
rewire,
wire cut,
wireman,
haywire,
hot-wire,
hot wire,
guy wire,
prewired,
live wire,
high wire,
lead wire,
litz wire,
bead wire,
wire rope,
wire back,
wireless,
wire gauze,
wire cloth,
wire frame,
copper wire,
a live wire,
wire brush.