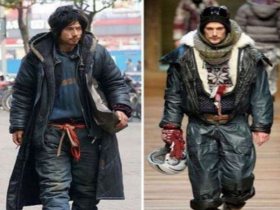 Random good picture Not show
(1) The female of
the species
is more deadly than the male.
(2) Illegal hunting is threatening the survival of the species.
(3) The species was doomed to extinction.
(4) The male of the species has more brightly-coloured feathers than the female.
(5) The male of the species has a white tail.
(6) The male of the species is less aggressive.
(7) The male of the species is almost indistinguishable from the female.
(8) The species was presumed extinct.
(9) Climate changes threaten the continued existence of the species.
(10) Darwin stated that the species originate by descent.
(11) It is a fault of the species.
(12) The species is valuable.
(13) The male of the species is typically smaller than the female.
(14) Many of the species pair for life.
(15) Some of the species of birds are extinct.
(16) Whatever the species, there is never perfect harmony and peace.
(17) It is the species in which this curious behaviour has been studied most thoroughly, with some surprising results.
(18) The species is dying off.
(19) And what price do you place on the species made extinct in the rainforest?
(20) At first it seemed the attempt to save the species was a lost cause.
(21) In all probability these late reports confuse the species with the Hudsonian curlew.
(22) The species which propagate vegetatively repress the plants propagated only by seeds.
(23) Since O. ostertagi is the most prevalent of the species in cattle it is considered in detail.
(24) This larger variety of the species is sometimes offered in the trade under the commercial name Sagittaria gigantea Hort.
(25) The species found fall into three loosely-defined ecological groupings.
(26) Continued trade in these products is a threat to the survival of the species. Sentencedict.com
(27) The use of nuclear weapons is a horrible threat to the species.
(28) If the population as a whole fails to adapt under pressure, the species will be wiped out by a rival.
(29) Another factor inimical to corals is prolonged emersion, but resistance to this varies with the species.
(30) More than 200 years later, we still have much to learn about the species.
More similar words:
species,
subspecies,
interspecies,
intraspecies,
endangered species,
specie,
in specie,
especial,
especially,
in especial,
most especially,
prostate specific antigen,
respect,
specify,
special,
hesperus,
respects,
specimen,
specious,
specially,
specific,
hesperian,
respecter,
respected,
specialty,
specifier,
specified,
hesperides,
clothes peg,
hesperidin.