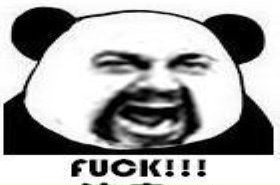 Random good picture Not show
1. The BBC switchboard was jammed with furious calls.
2. Call the switchboard and ask for extension 410.
3. Dial 0 for the switchboard.
4. Viewers jammed the switchboard with complaints.
5. All calls must pass through the switchboard.
5. Sentencedict.com try its best to gather and make good sentences.
6. The switchboard was flooded with calls after the programme.
7. He asked to be connected to the central switchboard.
8. Protesting viewers jammed the BBC switchboard.
9. If you want an outside line, you'll have to ask the switchboard.
10. Hundreds of callers jammed the BBC switchboard for more than an hour.
11. Will you cover for me at the telephone switchboard while I run out to post a letter?
12. Hundreds of fans jammed the switchboard for over an hour.
13. He asked to be connected to the central switchboard at London University.
14. Hundreds of callers jammed the switchboard trying to win the tickets .
15. He instructed switchboard staff to divert all Laura's calls to him.
16. Barbara will man the telephone switchboard till we get back.
17. It also gives the new caretaker a chance to settle to his tasks without the added problem of learning switchboard.
18. After a good breakfast at about eight o'clock, I informed the switchboard staff that I was leaving.
19. In one month there were 7,500 incoming calls through the switchboard - that's about one every 75 seconds.
20. You manage a telephone switchboard for a large governmental agency.
21. In sddition, compares them with early switch-board explains some improvements of the new type low voltage draw-out switch-board of out factory applied in metallurgical system.
More similar words:
switchboard,
switch board,
switchboard operator,
sandwich board,
switchback,
switchblade,
switchyard,
washboard,
dashboard,
flashboard,
switch,
switcher,
switches,
switch on,
switch off,
switch to,
switch-off,
switch-on,
switching,
switchman,
dip switch,
switcheroo,
on-off switch,
main switch,
code switch,
switchover,
switchgear,
switch over,
switch room,
mode switch.