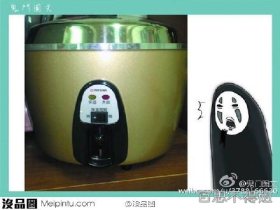 Random good picture Not show
1. For meningococcal vaccine, the revaccination interval is 5 years.
2. Some veterinarians believe that annual revaccination is an important and critical part of preventative health care.
3. Conclusion BCG revaccination termination don't increase tuberculosis infection and initiation in children and adolescents.
4. Conclusion The basic immunization rate in children and revaccination rate in adults be enhanced in order to control the prevalence of measles.
5. Therefore, the two indicators used as reflecting tuberculosis infection and onset after BCG revaccination termination were both not higher and even lower than the BCG revaccination group.
6. Outbreaks mainly happened to primary school students(69%). Conclusion Low immunization rate of measles, particularly low revaccination rate and untimely immunization, is the culprit.
7. The key for the prevention of adult measles is revaccination in the susceptible susceptible population.
8. Objective To evaluate short and long term efficacy of hepatitis B revaccination in the non and hyporesponders.
8. Sentencedict.com try its best to gather and create good sentences.
9. Whether this reflects the persistence of pre-existing immunity at the time of revaccination or lower rates of revaccination in the study populations cannot be determined.
10. Eventually, the research may trigger a rethinking of the current revaccination schedule, Slifka says.
11. Objective To observe the infection and incidence of tuberculosis in children and youth after termination of BCG revaccination .
12. Methods A retrospective investigation method was used to analysis the epidemic situation of pulmonary tuberculosis before and after BCG revaccination and prophylactic chemotherapy.
13. Others suggest that there is little scientific information to suggest that annual revaccination of older dogs is necessary for some diseases.
More similar words:
vaccination,
vaccinating,
vaccinate,
vaccinated,
unvaccinated,
vaccinal,
ratiocination,
vaccin,
vaccine,
vaccinia,
calcination,
fascination,
hallucination,
evacuation,
auditory hallucination,
succinate,
accident prevention,
revaluation,
buccinator,
medical evacuation,
ratiocinate,
multinational corporation,
dissemination of information,
prevarication,
final examination,
final destination,
vacuum impregnation,
ruination,
amination,
supination.