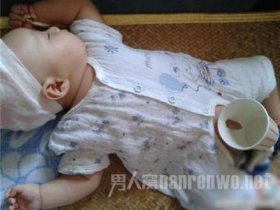 Random good picture Not show
1 Another case of oncocytoma showing infiltration of perinephric fat.
2 Methods Perinephric space abnormalities in renal cell carcinoma proved by pathology after their surgery in 40 patients were reviewed.
3 Results Edema of the kidney and the perinephric space was presented in all of 26 cases.
4 Conclusion Perinephric edema is a important CT finding of ureteral obstruction in patients with acute ureterolithiasis .
5 Of the 39 patients, 14 were diagnosed as having renal cell carcinoma preoperatively, 1 as having perinephric liposarcoma,[www.Sentencedict.com] and the remaining 24 as having an angiomyolipoma.
6 For the peripelvic renal cysts, if the cyst wall was resected incomplete, perinephric fat can be filled in cysts cavity to avoid the recurrence of cysts.
7 Objective: To evaluate the feature of CT and DSA with spontaneous perinephric and subcapsular renal hemorrhage, espeacilly in finding of their etiology.
8 It is stressed that anagiomyolipoma is the most common cause for spontaneous perinephric renal hemorrhage in China.
9 Objective To study the CT features and pathological characteristics of perinephric space abnormalities in renal cell carcinoma.
10 Objective To comprehend manifestations of CT images in the kidney and the perinephric space with acute ureteral obstruction caused by the ureterolithiasis.
More similar words:
epinephrine,
norepinephrine,
nephric,
mesonephric,
nephrite,
nephritic,
nephritis,
nephridium,
pyelonephritis,
glomerulonephritis,
acute pyelonephritis,
chronic pyelonephritis,
nephron,
nephroma,
nephrotic,
nephrosis,
nephrology,
nephrolith,
pyonephrosis,
metanephros,
nephrectomy,
nephrotoxic,
nephrostomy,
nephropathy,
nephrologist,
hydronephrosis,
nephroblastoma,
nephrolithiasis,
nephrolithotomy,
katherine anne porter.