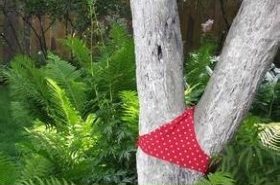 Random good picture Not show
1. Conclusion: The pathogenesis sites of mesonephric duct cysts are typical. According to the performances of CT, we can make a correct diagnosis.
2. At the connection between mesonephric canal and urinary bladder, the lumen of the bladder has a distinct longitudinal dorsal fold, which appears to be a huge villus in cross-section of the bladder.
3. Purpose:To improve the mesonephric duct cysts in the CT diagnosis.
4. Conclusion Ultrasound can be used to diagnose mesonephric cyst and the correct rate is high. The therapeutic effect of interventional therapy is satisfied.
5. Results Ultrasound could diagnose mesonephric cyst. Interventional therapy was an effective method.
6. Methods 3 cases of mesonephric adenocarcinoma of the bladder were reviewed with review of the literature.
7. Wolffian duct The mesonephric duct into which urine drains from the mesonephric tubules and which also serves in many fishes for sperm transport.
8. Mesonephric remnants of the cervix are vestiges of the embryonic mesonephric system which typically regresses during female development.
More similar words:
nephric,
nephrite,
nephritic,
nephritis,
nephridium,
pyelonephritis,
glomerulonephritis,
acute pyelonephritis,
epinephrine,
norepinephrine,
chronic pyelonephritis,
nephron,
nephroma,
nephrotic,
nephrosis,
nephrolith,
nephrology,
nephrectomy,
nephrostomy,
nephrotoxic,
nephropathy,
nephrologist,
hydronephrosis,
nephroblastoma,
nephrolithotomy,
nephrolithiasis,
nephrotic syndrome,
nephrosclerosis,
meson,
theme song.