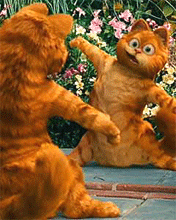 Random good picture Not show
1. Kislev is a land of dark pine forests, snow-clad wilderness and wind-swept steppes.
2. Since those times the Tzar of Kislev and the Emperor have forged a common alliance against the threat of Chaos.
3. The armies of Chaos had overrun Kislev and looked set to sweep over the lands of men.
4. Kislev is generally accepted as corresponding with our December.
5. Then, as he approached Kislev itself, the prayers of the Ice Queen were answered and a blizzard struck the advancing Greenskins.
6. The second army, led by Magnus himself, marched to Kislev hoping to reprovision at the capital before continuing northwards.
7. The second type of horsemen are wild horse archers recruited from the nomadic tribes of the Kislev steppes.
8. Towards the north these turn into pine forests and eventually thin out to form the grassy plains of Kislev.
9. It stretches from the borders of Bretonnia in the west to the sweeping plains of Kislev in the east.
10. All these lands lie to the north of the Empire, beyond the land of Kislev.
11. The blade Fearfrost is the heirloom of the Tzarinas of Kislev.
12. Sure, it's a Jewish holiday. It begins on the eve of the 25th day of the Hebrew month of Kislev and lasts for eight days.
12. Sentencedict.com try its best to gather and make good sentences.
13. Hanukkah is an eight-day holiday which begins on the 25th day of Kislev, the ninth month of the Hebrew calendar.
14. For many months the lands around the mountainous regions to the south of Kislev were spared the constant threat of Orc attack.
15. Under the Old Julian calendar , the popular choice of 5 BC for the year of Jesus's birth would place the 25th of Kislev on the 25th of November.
More similar words:
ski slope,
islet,
isle,
aisle,
lisle,
misled,
paisley,
mislead,
isle of man,
misleading,
louis leakey,
british isles,
emerald isle,
isle of wight,
tennis lesson,
misleadingly,
islets of langerhans,
brightness level,
kiss,
kismet,
khakis,
rakish,
kiss-off,
kisser,
mawkish,
monkish,
bookish,
kissing,
buckish,
darkish.