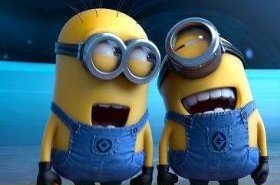 Random good picture Not show
(1) A black kerchief modestly veiled her hair.
(2) Jozia blew her red nose into her kerchief.
(3) It was all wrapped up in a knotted kerchief.
(4) They feature an unsavoury brown splodge with a white kerchief around its upper region.
(5) Philippa had taken her black kerchief off and twisted it around her fingers as she sat at Lee's feet.
(6) Now that they were a block from church she pulled off the kerchief and slipped the bobby pins from her hair.
(7) Ancient women sat in darkened eighteenth- and nineteenth-century doorways, heads covered in kerchiefs or round-brimmed hats like up-ended pudding basins.
(8) Ahead of them, as was fitting, were the menfolk, more soberly-clad save for the bright kerchiefs round their necks. Sentencedict.com
(9) I imagined a sorceress inside performing her rites behind the window, with a red kerchief.
(10) But since people sometimes tied money into the knot of a large kerchief, it also means a hoard of money.
More similar words:
kerchief,
neckerchief,
handkerchief,
pocket-handkerchief,
chief engineer,
chief executive,
mischief-maker,
chief executive officer,
chief,
in chief,
chiefly,
chiefdom,
mischief,
chief mate,
chieftain,
fire chief,
chief joseph,
police chief,
indian chief,
tribal chief,
make mischief,
chief of state,
chief justice,
editor in chief,
chief of staff,
Archie,
commander-in-chief,
commander in chief,
chief constable,
chief assistant.