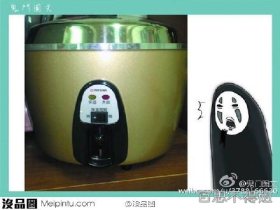 Random good picture Not show
1. A positive pregnancy test soon confirmed her intuitive feelings.
2. But you probably have just an intuitive feeling that at ordinary temperatures, if I do this, if I wave my hand in the air, molecules that I happen to intersect are going to start spinning faster.
3. For example I have also had an intuitive feeling from the day they were invented never to buy or use a microwave oven.
4. Teachers and educators have an intuitive feeling for this, I think.
5. Have a good look at that remedy and see if your intuitive feelings can be justified.
6. Similarly, there is no reason to assume that different people will share the same intuitive feelings regarding what is true.
6. Wish you can benefit from our online sentence dictionary and make progress every day!
7. Many of the robo-readers look beyond the numbers and try to analyze market sentiment, that intuitive feeling investors have about the markets.
8. Essentially they have the same stimulation for me. Association created by words along with intuitive feeling excite me.
9. Third, the use of a large number of photographs, maps, historical data, as far as possible so that students of history have an intuitive feeling.
10. This work will enhance the supervision of people on the importance of rational understanding and intuitive feeling.
11. Keep track of these instances in a journal and, regardless of your decision in each case, decide whether your intuitive feeling was correct.
More similar words:
intuitive,
intuitively,
counterintuitive,
intuitive approach,
counterintuitively,
positive feedback,
intuition,
intuitional,
intuitionism,
intuitionist,
negative feedback,
feeling,
intuit,
feelings,
unfeeling,
feelingly,
ill-feeling,
sinking feeling,
self-feeling,
unfeelingly,
tuition fee,
fellow feeling,
express feelings,
distinctive feature,
attractive feature,
capacitive coupling,
peeling,
heeling,
wheeling,
kneeling.