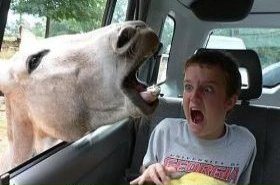 Random good picture Not show
1) Hygromycin selection by low-high-low pressure was best.
2) Hygromycin B resistance was studied on the mycelium and protoplast of Lentinula edodes and Pleurotus ostreatus.
3) Both hygromycin resistance detection and PCR amplification confirmed that the target gene had been integrated into the genome of transgenic rice.
4) The effects of hygromycin B on transgenic and conventional rice seedling were studied by foliar spraying.
5) Plant regeneration was proved to be restrained by hygromycin resistance.
6) From Agrobecteria mediate transformation and hygromycin selective culture in vitro, hygromycin resistant calli and 36 transgenic rice plants were obtained.
7) Employing HPT as a selection marker gene and hygromycin as a selection agent,(http://sentencedict.com/hygromycin.html) The GFP gene was transformed into cotton via agrobacterium and regeneration plants were acquired.
8) Susceptibility test of rice plants to hygromycin B around heading stage showed consistent results with seedling.
9) Sensitivity to kanamycin and hygromycin varied with the sorghum varieties and explants, but they are all more sensitive to hygromycin than to kanamycin.
10) Objective To investigate the allergenicity on HPT(hygromycin B phosphotransferase) protein with BN rat model.
11) The antisense Waxy gene and hygromycin resistant gene were co-transformed into Indica rice 9311 and passed the basic detection.
12) Mendelian inheritance of hygromycin resistance was showed as single dominant locus and proved by Southern blotting analysis in T1 and T2 generation of all transgenic plants.
13) The resistance concentration of hygromycin selected is the basis for testing transgenes millet plant.
14) Next, the researchers exposed the mushroom cells to hygromycin. The antibiotic kills all the normal cells, separating out those that have been genetically altered for resistance.
15) The regenerated fertile plants were obtained by effective selection for hygromycin B resistance.
16) Adventitious shoots were generated after cotyledons were cultured in selecting media containing hygromycin for 4–5 weeks. Rooted safflower was obtained in 4–8 weeks.
17) The selection effects on the wheat immature embryo calli and the seed of Xinong 1376 and Jinghua 1 with different mass concentration of hygromycin were studied.
18) Japonica rice cv 77170 was transformed with pBI222 carrying hygromycin phosphotransferase gene by using biolistic bombardment and fertile transgenic rice plants were obtained.
19) The CC medium was an efficient selectable medium for screening hygromycin resistant calli after co cultivation.
More similar words:
erythromycin,
hygroma,
lincomycin,
neomycin,
mitomycin,
vancomycin,
hygrometer,
daunomycin,
aureomycin,
streptomycin,
mycin,
hygroscopic,
kanamycin,
rifamycin,
hygroscopicity,
terramycin,
clindamycin,
saccharomyces,
saccharomyces cerevisiae,
glycin,
lycine,
glycine,
fully grown,
fully-grown,
play group,
playgroup,
playground,
oomycetes,
otomycosis,
primary group.