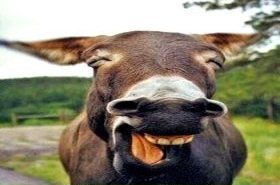 Random good picture Not show
(1) A carved cornice runs around the high-ceilinged room.
(2) Sometimes they surround a high-ceilinged ball-room with crystal chandeliers.
(3) Friday, the president received a reporter in a high-ceilinged conference room. Sentencedict.com
(4) Sitting in the high-ceilinged library of his comfortable flat, he looks the part: bespectacled, a man of thoughtful pose.
(5) The large high-ceilinged lounge is beamed and in winter is made cosy by a roaring log fire.
(6) The floor of this high-ceilinged, octagonal building still has its original glazed tiles.
(7) Hannele glanced around the large, light, high-ceilinged rooms approvingly, then chose a room with a double bed.
(8) To 1982 again, to the high-ceilinged room in east Beirut where Pierre Gemayel sits behind his large oak desk.
(9) It was a high-ceilinged, gracious room with thick carpet under-foot and rich curtains over the windows.
(10) A carved cornice ran around the high-ceilinged room.
(11) He beckoned her into a high-ceilinged room with a marble floor covered with rush mats.
(12) I was ushered into a high-ceilinged room dark with oak panelling.
(13) This explains the hotel's original high-ceilinged lobby (since destroyed in a 1990s renovation), more banker-like than hotel.
(14) But in a high-ceilinged courtroom last week, the man staring down at Kirkland had the ability to take it all away – and there was reason to think he might.
(15) These new libraries have high-ceilinged foyers , marble floors, intricate wood molding, and clerestory windows.
(16) Emerging from this relatively low air lock they find themselves on the land side in a high-ceilinged hall.
(17) The interior spans in scale from the small cave-like children's beds to the high-ceilinged central room.
(18) When he walked into Stamp's pub, I followed, and found the high-ceilinged, elegant room full of people like him — which is to say, people very much like me.
(19) It's a basic, functional two-bedroom house with an open, high-ceilinged central living area that makes the space look bigger than it is.
(20) On three sides, a large living room full observation carried out according to the functions of sub-point layout, while the high-ceilinged lobby of the top people have access to castle feeling.
More similar words:
ceilinged,
ceiling,
debt ceiling,
price ceiling,
ceiling price,
glass ceiling,
hit the ceiling,
trailing edge,
veiling,
unveiling,
high court,
ceilidh,
high command,
highchair,
high-class,
high class,
high-capacity,
high commission,
high commissioner,
highlighting,
hightail it,
winged,
hinged,
ringed,
fringed,
ceil,
stringed,
unhinged,
receiving end,
stockinged.