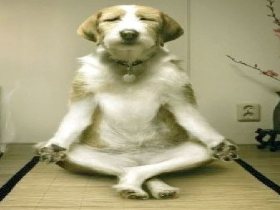 Random good picture Not show
1. Goodall was studying the behavior of chimpanzees in the wild.
2. An adventurer and an animal lover, Goodall was also 23 and beautiful.
3. But Jane Goodall and others have reported that among chimpanzees, the enemies of the morning will be playmates of the afternoon.
4. Yet Jane Goodall started out with no formal scientific training.
5. Both he and primatologist Jane Goodall have observed chimpanzees dancing with total abandon at waterfalls that emerge after heavy rains.
6. Goodall gave her chimps names – David Greybeard, Flint, Goliath, Passion, Frodo and Fifi – much to the irritation of academics.
7. It was David Greybeard who Goodall later watched making that leafy tool to obtain termites.
8. The Jane Goodall Institute is fighting very hard for legislation that will prohibit people from owning other primates as pets.
9. Goodall telegraphed her boss, the fossil-hunter Louis Leakey (father of Richard), with the news.
10. In the manner of Jane Goodall, Dian Fossey, and Joy and George Adamson, the Owenses spent thousands of hours recording the smallest details of their subjects' behavior.
11. This week, the renowned primatologist Dr Jane Goodall urged the EU to do more to promote other routes to cures. She advocated a Nobel Prize for alternatives to animal testing.
12. Chris Goodall on the UK attempts to reduce carbon dependency.
13. Young Miss Goodall had no scientific credentials when she began, not even an undergraduate degree.
14. "Dian was a tragic figure," says Goodall. "She was very, very tall, statuesque and really, really wanted to get married.
15. Dr. Jane Goodall became known worldwide, and she changed the way we think about these remarkable creatures, all by doing the impractical.
16. Thus Jane Goodall made one of the most important scientific observations of modern times in that remote African rainforest.
17. Jane Goodall is a world-renowned pioneer of the study of chimpanzee behavior and prolific author of books and articles.
18. Jane Goodall is world - famous for her study of chimpanzees.
19. Forty-three years after Jane Goodall first set foot in the forests of Africa, Fifi is a mom again, Frodo is the alpha male, and Gremlin is teaching her twins to fish for termites.
20. Within a few months of her arrival, Goodall met the famed anthropologist and paleontologist Louis Leakey.
21. The little chimp was named for Louis Leakey, the legendary paleontologist who sent Jane Goodall to the forests of Gombe, Tanzania, to study chimpanzees.
22. Most of us don't enter upon our life's destiny at any neatly discernible time. Jane Goodall did.
23. Recognizing 35 years of pioneering work, National Geographic features primatologist Jane Goodall on its cover for the second time since 1965, when she was depicted in an illustration.
24. The issue of how to study chimpanzees, and of what can be inferred from behavioral observations, has faced Jane Goodall since early in her career.
25. In addition to his baboon research, he has continued to play important administrative roles in the Jane Goodall Institute and at GSRC itself, off and on, for almost 40 years.
26. Earlier prize winners include the biologist Edward O. Wilson[sentencedict.com], the primatologist Jane Goodall and conservation biologist Paul Ehrlich.
27. The parallels between Homo sapiens and Pan troglodytes are deep and numerous, we now know – thanks to Goodall.
28. Flo was one of the most sexually attractive female chimps in a troop studied by Jane Goodall.
29. Leakey found the presence of this pretty, hazel-eyed blonde too much for him and although then in his late 50s, and married with three children, he bombarded Goodall with protestations of his love.
30. All of these behaviors were researched and observed by Dr. Jane Goodall for the last 38 years.
More similar words:
jane goodall,
for good and all,
good and,
be good at,
as good as,
food allergy,
wood alcohol,
good account,
good afternoon,
good authority,
goody-goody,
nodal,
modal,
bimodal,
modality,
sodalite,
sodality,
odalisque,
tripodal,
antipodal,
modal logic,
multimodal,
cross-modal,
god almighty,
doodad,
visual modality,
modal auxiliary,
blood and iron,
good,
multimodal transport.