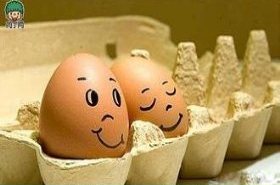 Random good picture Not show
1. Briefly, the perfused preparation consisted of pancreas with a small remnant of duodenum according to the method as described elsewhere.
2. Another patient had severe inflammation and numerous granulomata on histological examination of duodenal biopsies indicating Crohn's disease of the duodenum.
3. The concentrations of urokinase type plasminogen activator in the duodenum resemble the quantities found in normal stomach tissue biopsy specimens.
4. With great discretion, Laurence Evenden released the excess gas pressure in his duodenum.
5. A gastroscopy showed a severe inflammation of the stomach and proximal duodenum.
6. The frequency of peristalsis in the duodenum was calculated from this sequence at 14 contractions per minute.
7. Longitudinal sections along the duodenum were stained with haematoxylin and eosin for histological examination.
8. In the nine H pylori negative non-uraemic patients,[http://sentencedict.com] one had erosive duodenitis and another a deformed duodenum.
9. Various animal studies have shown inhibition of pancreatic enzyme secretion by pancreatic proteases in the duodenum.
10. The lesions extended into the duodenum beyond the papilla of Vater.
11. Of the nine H pylori negative uraemic patients, two had oesophagitis and one had scattered petechiae in stomach and duodenum.
12. Single ulcers develop in the proximal duodenum of about half the animals.
13. Studies of the human oesophagus and duodenum showed the same influence of intestinal tone upon the pressure elastic modulus during distension.
14. A small intestinal biopsy specimen was taken from the third part of the duodenum, and routinely processed for histological examination.
15. These patterns tend to stay stable over time and most patients had the same strain of Helicobacter in the stomach and duodenum.
16. From these findings and from the clinical course, we concluded that the fragments had passed spontaneously into the duodenum.
17. Similar to other reports we also identified Dieulafoy's lesion in the duodenum.
18. Crataegus fruit demonstrates inhibition effect on hyperactive smooth muscles in rabbit duodenums while it slightly increases the contraction of relaxed smooth muscles in rat stomachs .
More similar words:
duodenum,
duodena,
duodenal,
duodenitis,
duodenoscopy,
duodenal ulcer,
gastroduodenal,
pancreatoduodenectomy,
mode number,
code number,
molybdenum,
denumerable,
ferromolybdenum,
sternums,
numskull,
aluminum sheet,
benumb,
plenum,
venenum,
benumbed,
penumbra,
renumber,
enumerate,
penumbral,
whole number,
wave number,
enumerator,
line number,
phone number,
base number.