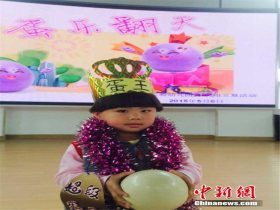 Random good picture Not show
1. We carried out key environmental protection projects to desulphurize emissions from coal-fired power plants, treat urban sewage and dispose of waste safely.
2. As cement retarder , the effect of desulphurize ashfuel oil ( DADFO ) was studied here.
3. As cement retarder, the effect of desulphurize ash and dregs coming from power plant using fuel oil (DADFO) was studied here.
4. The effects of desulphurize ash containing more CaSO3 on the setting time of cement clinker with various content of C3A and C4AF were studied.
5. This paper studies the process of mortar manufactured by desulphurize ash and dregs from power plant used fuel oil(DADFO) .
6. As a raw gas for carburizing, it is necessary to desulphurize in the gas sufficiently.
7. The sulfur emissibility during burning cement clinker with calcium sulfate, calcium sulfite gypsum and desulphurize slag that consist of CaSO3 separately were studied in laboratory electric stove.
8. The traditional chemical analysis, distillation method and XRF were used to measure the sulfur content in desulphurize slag contained calcium sulfate.
8. Sentencedict.com try its best to collect and make good sentences.
9. The XRF method based on standard curve could determine the total sulfur content in desulphurize slag accurately and rapidly.
10. To control air pollution it is an important engineering technique adopted at present to desulphurize by adding desulphurizer into coal combustion.
11. The waste water discharged from textile printing and dyeing enterprise has strong alkalinity, can be used to desulphurize smoke and vapour exhausted directly from coal burning boiler.
More similar words:
sulphuric,
sulphuric acid,
sulphur,
sulphurous,
sulphur dioxide,
desulfurization,
sulphide,
sulphate,
desultory,
desultorily,
desultoriness,
pasteurize,
moisturize,
pressurize,
pasteurized,
pressurized,
miniaturize,
depressurize,
unpasteurized,
pasteurized milk,
pressurized water reactor,
result,
as a result,
result in,
in result,
resulting,
resultful,
resultant,
as a result of,
result from.