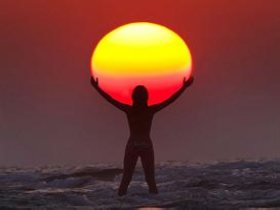 Random good picture Not show
1. The principles, methods and equipments of burn-up measurement for power reactor spent fuel assembly using passive and active techniques are described.
2. So the impact of fuel assemblies burn-up on core fission neutron source parameters shall be considered in the neutron transportation calculation.
3. A dissolution method of sample for determining burn-up of power reactor fuel is described.
4. Processing of spent fuel with high burn-up should take special measure in order to avoid heavy radiolytic degradation of the solvent and the criticality of plutonium.
5. The maximum of burn-up fuel elements could be controlled below the burn-up limit.
6. The application of horizontal dense-dilute technology in some boilers has resolved many problems, such as the fire, self-supporting burning and burn-up problem of low volatile coal.
6. Sentencedict.com try its best to gather and make good sentences.
7. The maximum of up fuel elements could be controlled below the burn-up limit.
8. Distributing quality will effect directly allumage condition; of charge level, consumption of coal gas and burn-up of solid, and will effect the quality of finished sintering ore product.
9. So once the pebble is depleted a fresh pebble can be put it in or it can be re-circulated back in the reactor if its burn-up isn't all used up or the fuel isn't all used up.
10. In order to ensure the high availability of pebble bed type high temperature gas cooling reactor, it is the critical process to measure the burn-up level for each ball in accurate and efficient way.
11. The analysis shows that using single-drive instead of double-drive to the dumper is a correct way to prevent burn-up of the motor.
More similar words:
burn up,
burnup,
turn-up,
turnup,
turn up,
churn up,
turn up the heat,
turn up trumps,
turn upside down,
viburnum,
laburnum,
burn,
burns,
burnt,
burner,
burnout,
Tyburn,
burn out,
auburn,
burn-in,
burnet,
burn-out,
burned,
burn in,
burn off,
burnish,
burnett,
burnt-out,
burn down,
burning.