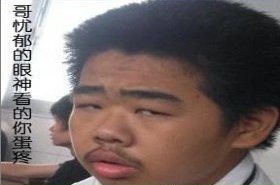 Random good picture Not show
1. Studying on the leaf tissue turnover of Smooth bromegrass was reported.
2. Follett and his team converted the bromegrass field into no-till corn and controlled weeds chemically.
3. The growth of smooth bromegrass (Bromus inermis) may be divided into three stages:vegetation, reproduction and seed ripe development, according to the rates of aboveground dry matter (DM) production.
4. Land cultivated with wheatgrass or smooth bromegrass is enriched with high amylase or urease content.
5. However, smooth bromegrass showed over-compensatory growth under all the different grazing intensities in this experiment, indication that smooth bromegrass is a species of high grazing tolerance.
6. It is made of a mixture of glutinous rice powder and green mugworts (bromegrass juice in some cases) and stuffed with sweetened bean paste.
7. The seed harvesting rate of Smooth bromegrass harvested by artificial segmentation harvesting method was highest , being74.7%.
8. Seed soluble sugar content decreased gradually with smooth bromegrass seed developing, on the contrary, starch content increased.
9. The results were: The regrowth speed and yield of smooth bromegrass and Russian wildrye were highest, of alfalfa was lower and of crested wheatgrass was the worst of them.
More similar words:
pomegranate,
rye grass,
ryegrass,
pomegranate tree,
bluegrass,
prairie grass,
keep off the grass,
snake in the grass,
a snake in the grass,
perennial ryegrass,
homegrown,
home ground,
acromegaly,
acromegalic,
foie gras,
brome,
grass,
grassy,
bromelain,
grassland,
supergrass,
seagrass,
crabgrass,
grass over,
grassplot,
grass roots,
grass skirt,
grass snake,
grass widow,
grass-green.