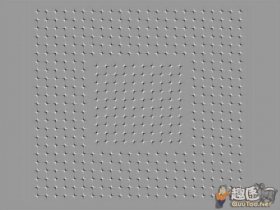 Random good picture Not show
1. A bounty of $10 000 has been offered for the capture of his murderer.
2. The government has placed a bounty on the heads of many of its opponents.
3. I knew him pretty well from his days as a DJ in the Bounty Club .
4. People came from all over the world to enjoy America's bounty.
5. The charity is totally dependent on the Church's bounty.
6. They paid bounties for people to give up their weapons.
7. The taxpayer contended that the definition applied only to transactions which included an element of bounty.
8. Remember God's bounty in the year. String the pearls of His favor. Hide the dark parts, except so far as they are breaking out in light! Give this one day to thanks, to joy, to gratitude!
Henry Ward Beecher

9. The bounty of a journey inside Bio2 is mostly questions.
10. Training is paid at Army rates with a bounty for regular attendance.
11. The potential bounty lies in a slice of the public airwaves designated to be the home of advanced, digital television.
12. This is where the present bounty hunter story has become confused.
13. It'sthis seasonal bounty to which the Eleonora's breeding cycle is geared, and the falcons harvest it in abundance.
14. President Davis assured the men he had plans that would soon regain for them the bounty of the green fields of Tennessee.
15. Beauty without bounty avails nought.
16. Mrs. Falzheim is known for her bounty to the poor.
16. Sentencedict.com try its best to gather and create good sentences.
17. She shared that knowledge with her human children, but in return asked reverence and care in preserving her bounty.
18. A bounty of $250,000 is being offered for the capture of the killer.
19. A people's court sentenced him to death, and put a bounty on his head.
20. In assembling complexity, the bounty of increasing returns is won by multiple tries over time-a process anyone would call growth.
More similar words:
untied,
mountie,
mounties,
bountiful,
home counties,
bountifully,
bounty hunter,
untie,
auntie,
bounty,
bounteous,
countrified,
count in,
counting,
mounting,
recounting,
accounting,
tax accounting,
hunting ground,
double counting,
accounting year,
accounting firm,
accounting data,
cost accounting,
accounting income,
accounting cost,
accounting books,
accounting period,
accounting cycle,
accounting policy.