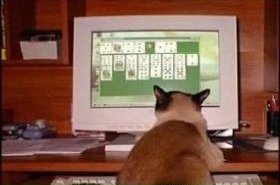 Random good picture Not show
(1) Most house lighting runs at the full mains voltage of 240 volts.
(2) The dogs were leaping and growling at the full stretch of their chains.
(3) At the full price it's far too dear.
(4) Development work will be done at the full system level as well as at the component and sub-assembly levels to enable liquid fuel operation and demonstration.
(5) Are you looking at the full 24-hour interval, or are you looking at prime shift interval?
(6) He looked up again at the full moon, bathing the night with its limitless radiance.
(7) AlN precipitation at the full austenite grain boundary would worsen the ductility of the steels.
(8) Blow the trumpet at the new moon , At the full moon, on our feast day.
(9) Expect the dawning of new understandings to unfold at the Full Moon.
(10) At the full moon , March 29, a creative writing, acting, or speaking project may crystallize.
(11) Don't werewolves automatically change shape at the full moon , whether or not there are clouds?
(12) A variation was to drive cattle on to cultivated land, and then have damages assessed at the full value of the animals.
(13) The Trust is very grateful to those who continue to pay at the full rate.
(14) In the former case there were no restrictions and thus land changed hands at the full market price.
(15) To qualify[Sentence dictionary], all the tax-consolidated group's member companies must be subject to French corporate tax at the full standard rate and have 12-month fiscal years that end on the same date.
(16) The hair-dresser ran to the broken window and beheld Gavroche fleeing at the full speed, towards the Marche Saint-Jean.
(17) When the gigabit ethernet work on UTP, it must adopt the 4pairs UTP at the full duplex mode, and need to increase some new requirement of performance parameters return loss , NEXT, PSNEXT.
(18) Lunar Cubit illuminates inversely with the phase of the moon; at a new moon, it's entirely alight, at the full moon, all dark.
More similar words:
to the full,
at the fore,
be full,
usefully,
be full of,
woefully,
ruefully,
carefully,
make full,
wastefully,
hatefully,
dolefully,
useful life,
hopefully,
balefully,
gleefully,
fatefully,
forcefully,
tastefully,
gratefully,
shamefully,
peacefully,
spitefully,
gracefully,
ungratefully,
purposefully,
resourcefully,
make full use of,
come full circle,
distastefully.