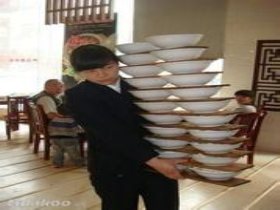 Random good picture Not show
1. Adipogenic differentiation of ASCs was assessed by Oil Red O staining.
2. Activity of mouse BMSCs was identified using adipogenic and osteoplastic differentiation.
3. When cultured in adipogenic, osteogenic or chondrogenic media, cells differentiated into adipocytes, osteocytes and chondrocytes respectively.
4. These include adipogenic, muscle , intraoral , dermal, and peripheral blood stem cells.
5. On cellular level, the fraction of ethyl acetate could promote osteogenic differentiation and showed no inhibition on adipogenic differentiation of MSCs.
6. It was proved that density gradient isolation combined with adherence isolation can purify MSCs, which was able to differentiate into neuron-like cells and adipogenic cells as well.
7. The results showed that both statin compounds and 2-deoxy glucose have anti- adipogenic activities.
8. The osteogenic differentiated cells were positive for alkaline phosphatase (ALP) and the adipogenic differentiated cells displayed accumulation of lipid vacuoles, as detected by oil red O.
9. It is presumed that remnant lipoprotein also can induce the adipogenic differentiation of adipose tissue-derived mesenchymal stem cells (ADMSCs).
10. Furthermore, cell phenotypic characteristics were analyzed by flow cytometry and the differentiation along adipogenic and osteogenic pathways were assessed by histological staining in vitro.
10. Sentencedict.com try its best to collect and make good sentences.
11. However, by removing the effects of proliferation from the experiment, AMSCs no longer out-performed BMSCs in their ability to undergo osteogenic and adipogenic differentiation.
12. OBJECTIVE: To investigate effects of various concentrations of dexamethasone on adipogenic differentiation of bone marrow mesenchymal cells.
13. When compared to resected fat, lipoaspiration-derived cells featured an increased adipogenic potential and the enhanced ability to recreate an adipose substitute in vitro.
More similar words:
anthropogenic,
radiogenic,
lipogenesis,
sapogenin,
biogenic,
allogenic,
pyogenic,
myogenic,
exogenic,
monogenic,
mitogenic,
nosogenic,
ketogenic,
androgenic,
xenogenic,
cryogenic,
lysogenic,
autogenic,
endogenic,
thermogenic,
atherogenic,
pyrogenic,
neurogenic,
phylogenic,
acidogenic,
osteogenic,
pathogenic,
cyanogenic,
cryogenics,
estrogenic.