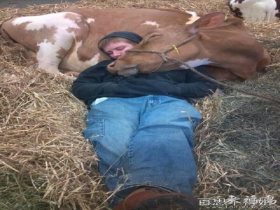 Random good picture Not show
1. Icebergs and an Adelie penguin, Adelie Land, Antarctica.
2. Tens of thousands of newly-born Adelie penguins are freezing to death recently as freak rain storms are hitting Antarctica.
3. Adelie and emperor penguins nesting on the Ross Island are now forced to walk long distances over the icebergs to obtain food for their chicks, born during the November-December breeding season.
4. Scientists believe the numbers of Adelie penguins may have fallen by as much as 20% and if the downpours continue, the species will be extinct within 10 years.
5. Adelie penguins, for instance, employ yawning as part of their courtship ritual.
6. In fact, such bands force Adelie penguins to exert nearly a quarter more energy to swim.
7. Naqi Fu, Adelie and the regime of former President Hosni Mubarak and other senior officials have been detained.
8. And they didn't seem to be hurting the birds: Several banded Adelie penguins that were taken thousands of miles from their home in eastern Antarctica swam all the way back in less than a year.
9. So the penguins in Antarctica that feed in the open ocean are doing okay; the penguin species that feed by just dropping off the ice shelves, like the Adelie and the emperor (pictured), are declining.
More similar words:
chandelier,
trade liberalization,
delay in delivery,
religious belief,
belie,
relier,
belief,
relief,
deli,
relieve,
relievo,
atelier,
believe,
reliefer,
unbelief,
hotelier,
reliever,
white lie,
believer,
on relief,
relieved,
delist,
delict,
delink,
gradely,
citadel,
a white lie,
believe in,
low relief,
relieve of.