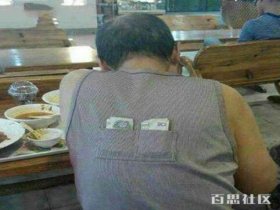 Random good picture Not show
1. People say that breast-feeding is better than bottle-feeding because it's more natural.
2. Breast-feeding is extremely beneficial to the health of newborn babies.
3. Most medical experts believe that breast-feeding is better than bottle-feeding.
4. There are many advantages to breast-feeding.
5. The benefits of breast-feeding are many and varied.
6. Baby experts and breast-feeding advocates insist that not all slings are dangerous.
7. Another breast-feeding cover that got people talking was in the summer of 2006, when Babytalk magazine published a photo of a baby and part of a woman's breast in profile.
8. breast-feeding your infant can deliver term dividends ['dividends ] .
9. Months after weaning from breast-feeding breast tissue changes can transition to the quiescent state, the breast largely restitution.
10. They are initiating breast-feeding so they want to breast-feed, but they are not getting the support they need to achieve their intentions.
11. In human beings, it is as nursing or breast-feeding.
12. I chose natural childbirth, do not want surgery, breast-feeding also hope to honestly and to become a real mother.
13. The carter breast-feeding and the rooming-in for mother and her infant carryed out in the hospital raised breast feeding rate.
14. "You can't keep breast-feeding them all the time, " Robert Lansdorp, a tennis coach in Los Angeles, told me.
15. If your partner is breast-feeding, offer to bottle-feed pumped breast milk — or burp the baby and put him or her to sleep after breast-feeding sessions.
16. It's safe to use the morning-after pill during breast-feeding.
17. Provided the mother's milk supply is ample her diet is adequate and she is not infected with HIV there are no disadvantages of breast-feeding for the healthy term infant (see Chapter 94).
18. Other research shows that children of mothers who consumed cod-liver oil daily after the 18th week of the pregnancy and during early breast-feeding had improved intelligence at the age of four.
19. Now lot of powder are a problem, she decided to breast-feeding baby.
20. I have sympathy with women who say that they can't nurse. I also know that the medical profession is not breast-feeding friendly.
20. Sentencedict.com try its best to gather and create good sentences.
21. In the 1980s, Massachusetts began issuing coupons for farmers' markets to low-income women who were pregnant or breast-feeding or for young children at risk for malnourishment.
22. Zinc in breast milk than the milk of the biological effectiveness of high and , therefore, a strong proponent of breast-feeding is a good way to prevent zinc deficiency.
23. If at all possible, breast-feed your babies, and support breast-feeding friendly workplaces and other environments.
24. Because breast-fed babies are healthier, the AAP projects that a significant increase in the nation's breast-feeding rate could trim nearly $4 billion a year in health care costs.
25. If you do have a baby, however, you may want to breast-feed, and the longer the better; studies have found that breast-feeding reduces the risk of breast cancer.
26. You should pay attention to non-staple food of the feeding, the child slowly to reduce the breast-feeding.
27. Even among children who had been breast-fed for six months or longer, there was no evidence that breast-feeding prevented eczema or limited its severity.
28. She took her to the set every day because she was breast-feeding, and, when she had a scene, she could call on some of the most glamourous baby-sitters ever.
29. Shanun Carey, 26, of Manchester, N.H., became so manic while breast-feeding that she was "bouncing off the walls," eventually volunteering to clean her neighbors' apartments to burn off excess energy.
30. "We've made quite a bit of progress, " CDC epidemiologist Dr. Celeste Philip, lead author of a CDC report on breast-feeding, said in a telephone interview.
More similar words:
breast feeding,
breast-feed,
breastfeed,
feeding,
breeding,
overfeeding,
inbreeding,
feeding bottle,
interbreeding,
crossbreeding,
breeding ground,
feed in,
breast,
abreast,
breasted,
breastbone,
breastwork,
redbreast,
seeding,
breastplate,
keep abreast,
breast cancer,
breast pocket,
breaststroke,
keep abreast of,
chicken breast,
breast implant,
bleeding,
speeding,
double-breasted.