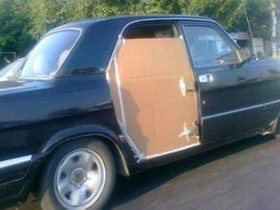 Random good picture Not show
(1) Unfortunately attempts to crossbreed it with other potatoes have been unsuccessful.
(2) The best crossbreed was Max, belonging to Beryl Greenslade of Hindhead, who also took the best mover award.
(3) Scientists boosted crop yields by crossbreeding related plants that add desirable traits.
(4) But traditional crossbreeding is a slow process.
(5) Cowpea crossbreeding has the problem that fructify cation is low according to the traditional method.
(6) Within Yunnan Province, where can purchase the Bohr goat crossbreeding? Sentencedict.com
(7) Two years before the Darwin - Wallace paper, an obscure Austrian monk by the name of Gregor Mendel had started work on crossbreeding varieties of peas.
(8) Crossing experiment of 62 combinations within and between genus of Magnoliaceae were made in the Kunming Botanical Garden based on the conventional methods of crossbreeding.
(9) In summer 1854 the weather-beaten Mendel planted 34 strains of pea in the garden of the monastery where he worked and started to make a hereditary research of the crossbreeding of plants.
(10) The inheritance of some fruit traits in canning yellow peaches was studied in the crossbreeding process.
More similar words:
crossbreed,
breeding,
inbreeding,
crossbar,
crossbow,
crossbones,
crossing,
feeding,
speeding,
bleeding,
crossing over,
proceeding,
zebra crossing,
proceedings,
exceedingly,
pedestrian crossing,
breed,
cross,
across,
breeder,
crossly,
cross out,
crossed,
go across,
get across,
cut across,
run across,
put across,
crosswalk,
cross-eyed.