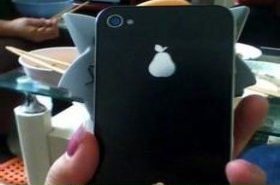 Random good picture Not show
1. Use pressure to control the bleeding .
2. The blood coagulates to stop wounds bleeding.
3. They found him half naked and bleeding to death.
4. His head had struck the sink and was bleeding.
5. He has cut his leg, and it is bleeding.
6. I'm not a bleeding heart liberal.
7. We could see the oil bleeding out from the joint.
8. Pressure applied to the wound will stop the bleeding.
9. I kept having flashbacks of her lying there bleeding.
10. The best way to treat such bleeding is to apply firm pressure.
11. Your arm is bleeding.
12. She wrapped a handkerchief around her bleeding palm.
13. He was bleeding profusely.
14. The wound opened up and started bleeding.
15. He came within two minutes of bleeding to death after slashing his wrists.
16. The West is bleeding poorer countries dry through interest payments on their debts.
17. The moneylender has been bleeding me white with high rate of interest.
18. McNally has spent 17 years at the bleeding edge of computing.
19. My nose was bleeding and I plugged it with cotton wool.
19. Wish you can benefit from our online sentence dictionary and make progress day by day!
20. Press firmly on the wound to stop the bleeding.
21. Mrs Burke was found unconscious and bleeding profusely.
22. You can stop bleeding by applying pressure close to the injured area.
23. She was bleeding heavily from a head wound.
24. The nurse applied pressure to his arm to stop the bleeding.
25. Vitamin K is routinely given in the first week of life to prevent bleeding.
26. She was admitted to St Mary's Hospital with profuse bleeding.
27. It all happened so fast I didn't even notice I was bleeding.
28. Pinch the nostrils together between your thumb and finger to stop the bleeding.
29. Ligatures are used in surgery to stop the flow of a bleeding artery.
30. I pressed my palm to the wound to stop the bleeding.
More similar words:
feeding,
speeding,
breeding,
inbreeding,
proceeding,
proceedings,
exceedingly,
bleed,
neediness,
succeed in,
ceding,
receding,
preceding,
dining table,
greedily,
speedily,
pedigreed,
bleep,
locked in,
mujahedin,
engaged in,
wedding ring,
rolled into one,
be absorbed in,
double entendre,
leering,
edible,
fleeting,
sleeping,
variable expenses.