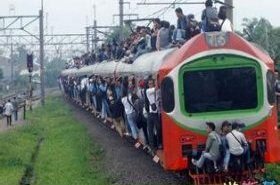 Random good picture Not show
(1) He was speeding down the motorway as if pursued by a demon.
(2) Speeding on city streets is penalized.
(3) This drug may have the effect of speeding up your heart rate.
(4) The driver had been stopped twice for speeding on the same day.
(5) The police nabbed him for speeding.
(6) He was stopped by the police for speeding.
(7) We are speeding up the mechanisation of our agriculture.
(8) He was fined for speeding to the tune of 200.
(9) Speeding at 90 mph, Denny outstripped police cars for an hour.
(10) The driver got a ticket for speeding.
(11) A car came speeding round the corner[sentence dictionary], and the next thing I knew I was lying on the ground.
(12) The driver is tagged for speeding.
(13) Near by, the cars could be heard speeding past on the motorway.
(14) She had to pay a £35 fine for speeding.
(15) A jeep trailing a cloud of dust was speeding in my direction.
(16) My grandmother was booked for speeding last week.
(17) The police booked me for speeding.
(18) This year is speeding by/past.
(19) The speeding car barely missed the pedestrian.
(20) They doubted his speeding up steps.
(21) The Princess was reported for speeding twice on the same road within a week.
(22) He did not have to pay his speeding fine because he pleaded diplomatic immunity.
(23) When she was stopped by the police for speeding, she gave them a false name and address.
(24) The police said he'd been speeding on the motorway.
(25) The policeman let me off with a lecture about speeding.
(26) Contrary to popular myth , the majority of accidents are not caused by speeding or drunkenness.
(27) A cop pulled him over and gave him a speeding ticket.
(28) The football star was booked on a charge of speeding.
(29) After the train pulled out of the station, the woman turned her attention to the landscape speeding by.
(30) This man was not qualified to drive and was speeding.
More similar words:
speed,
speed up,
at full speed,
speedometer,
succeed in,
ceding,
spending,
speech,
engaged in,
be absorbed in,
dingy,
landing,
hiding,
fading,
dining,
ending,
funding,
reading,
trading,
abiding,
lending,
pending,
wedding,
leading,
including,
holding out,
boarding,
scalding,
building,
demanding.