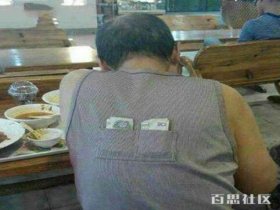 Random good picture Not show
1. Now let us consider what Wittgenstein says.
2. Popper led the charge against, describing Wittgenstein s picture theory of language as hopelessly and indeed outrageously mistaken.
3. Wittgenstein was a whizzkid who wanted to be an aviator and ended up teaching philosophy at Cambridge from a green deck chair.
4. The philosophy of Wittgenstein did not destroy the faith - it destroyed certain methods of nineteenth-century Idealist argument.
5. But their only recorded meeting ended with Wittgenstein taking a poker to Popper.
6. Wittgenstein did nothing to soften the difficulties, even discouraging his own students from attending Waismann's lectures.
7. Anyway, this is what Wittgenstein says: It is misleading to talk of thinking as a mental activity.
8. Wittgenstein argued that it is not possible to spell out necessary and sufficient conditions for an activity to be a game.
9. And, equally, what answer can Wittgenstein give on this interpretation to Kripke's questions about objectivity?
10. Wittgenstein sees language as a rule governed social activity.
11. Ludwig Wittgenstein:Who can't say, you should keep silent.
12. The languagegame is used by Wittgenstein to analyse the reason for emergence of metaphysics in the complex language system. Metaphysics should be found and exiled in a group o...
13. Wittgenstein has a specially important influence on modern British and America analytic philosophy . G.
14. Early Wittgenstein holds that in the world lies the sense of language, obtain or absence of which depends on the ability of a pictorial(not mirror-like) language.
15. Ludwig Wittgenstein: The possibility of "crossing" was encoded into the objects "chicken" and "road", and circumstances came into being which caused the actualization of this potential occurrence.
16. And deeply studying Wittgenstein philosophy will be beneficial for us to grasp the veining and trend of the modern western philosophic development.
17. Wittgenstein thought that it was incomprehensible to imagine an individual creating their own private language.
18. it doesn't begin with what Wittgenstein terms a "form of life," but must build up a form of life, a world, from the only thing it has and is, "bits of context-free, completely determinate data.
19. He learned as much from Ludwig Wittgenstein and Rudolf Carnap as from James and Dewey.
20. Ludwig Wittgenstein is one of the most influential philosophers of the twentieth century, and regarded by some as the most important since Immanuel Kant.
21. Influenced by both Anglo-Saxon and German philosophical tradition, Wittgenstein strove to find a refuge for 'Mystical Field ' through the method of language analysis in Tractatus Logico-Philosophicus.
22. Ludwig Wittgenstein held that the value of a word lies in its usage rather than in the connection between word and the signified.
23. I mention Husserl because I think that it may have been via Husserl that Wittgenstein acquired his own interest in intentionality.
24. What remains to be done is to consider the relevance of what Wittgenstein says to the issues raised earlier in this paper.
25. I have gone into this at some length because it sets the stage for what Wittgenstein says.
26. This is one of the conclusions of a family of arguments in Wittgenstein known collectively as the private language argument.
27. The article denotes that the previous philosophy of Ludwig Wittgenstein is essentially transcendental metaphysics.
28. Among them those with great influence include Locke, Leibniz, Russell, Wittgenstein, Kripke(Sentencedict), etc.
29. It's philosophy department, it's a must to talk about Wittgenstein. But where's my fav Nietzsche?
30. To find another life this century as intensely devoted to abstraction, one must reach back to Ludwig Wittgenstein (1889-1951), who stripped his life bare for philosophy.
More similar words:
frankenstein's monster,
frankenstein,
lichtenstein,
liechtenstein,
albert einstein,
einsteinian,
einstein,
bernstein,
john steinbeck,
leonard bernstein,
stein,
epstein,
steinem,
steinway,
cysteine,
steinman,
holstein,
steinmetz,
steinbeck,
steinberg,
silverstein,
homocysteine,
gloria steinem,
acetylcysteine,
epstein-barr virus,
low-density lipoprotein,
high-density lipoprotein,
gegenschein,
muenster,
chicken stew.