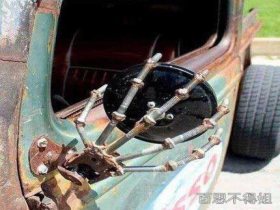 Random good picture Not show
(1) If it came down to a fold for Tirol, Lang would be delighted to find her aboard.
(2) With Tirol before it, the motley battlewagon went on combat alert.
(3) Born in Tirol, Austria, he received his doctorate in chemistry at the University of Innsbruck in 1981 .
(4) Rick looked through the blister, down at Tirol and the expanding ball of gas that had been the Pursuer, and the far-off spacecraft that had been parts of the Sentinels' battlewagon .
(5) On Tirol, too, things were off to a shaky start.
(6) Without question, if Tirol could be saved by hellos actions.
(7) People in Tirol injured by avalanche during 1994–2005 and admitted to the Innsbruck Medical University Hospital were included.
(8) "To do what, Mr. Wolff?" Thurgood Stinson asked. "To rescue your friends, to be sure. But what then-continue on your campaign, or return to Tirol?"
(9) Yes, of course, you are. I'm encouraged by the very fact that you've come to Tirol. There are some who didn't believe you would.
(10) Confinement and inactivity had chafed on the free-spirited amazon more than it had on Rem, who had been forced to sit out most of the terrible Invid onslaught on Tirol in a bunker.
(11) That left only the pistols he and Gnea were wearing-and from what Rem had seen on Tirol, it took more stopping power than the heavy handguns had to put down a 'Cat.
(12) Above was a jade-green crescent of Fantoma, the massive planet that Tirol circled. Sentencedict.com
(13) The hives themselves-processing plants really-were almost certainly protected by energy shields like the one the Invid had thrown over Tiresia's Royal Hall during the battle for Tirol.
(14) "Dr. Lang, " Rick was saying. "I asked you if thellos message will be enough to change the Douncil's mind about leaving Tirol space. "
More similar words:
tiro,
cast iron,
tire iron,
flatiron,
cast-iron,
wrought iron,
virology,
virologist,
virological,
environmental control,
controlled environment,
tire,
stir,
tired,
astir,
attire,
tiring,
tire out,
bestir,
tire of,
tirana,
satire,
retire,
stir up,
tirade,
entire,
roll-on roll-off,
satiric,
attired,
tired of.