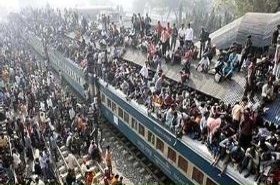 Random good picture Not show
1. Collaborationist governments were ejected from Phokis, part of Thessaly, and as far afield as Thasos.
2. Admetos, king of Thessaly, is fated to die unless some one is prepared to die in his place.
3. A series begins in Thessaly in the second quarter of the century and lasts through several generations.
4. It seems most likely that, as often in Thessaly, different factions based on the great families held different strongholds.
5. Mardonios in Thessaly continued Persia's political warfare.
6. Between Macedon and thessaly of eastern GREece there stood a high mountain.
7. Locate the high plateau in Thessaly and bring Hierakles there.
7. Sentencedict.com is a sentence dictionary, on which you can find excellent sentences for a large number of words.
8. In Thessaly there once lived a king by the name of Ixion.
9. Two hills of southeast Thessaly in northeast Greece. The Theban general Pelopidas was killed in battle here (364 b. c. ).
10. The operations in Thessaly were prolonged.
11. Between Macedon and Thessaly of eastern Greece there stood a high mountain.
12. QUESTION FROM THESSALY LA FORCE: Paul, love the picture with your cats.
13. The centaurs then claimed Thessaly as their birthright .
14. A king of Thessaly whom Zeus punished for his temerity in seeking Hera's love by having him bound to a perpetually revolving wheel in Hades.
15. In foreign policy they broke off the alliance with Sparta and made alliances with Argos and Thessaly, which had been pro-Persian.
16. By the order of words the poet even hints that Thessaly is more fortunate than her sister Sparta.
17. Xerxes' officers reported to him that the ways to Thessaly over the mountains had been made practicable for his columns.
18. According to legend, the centaurs were the grandsons of Ixion, the king of Thessaly.
19. Now we have a Dock! Let us build Transports, then set sail for Thessaly. We will know our destination by the goats grazing there.
20. The fertile imagination of early times had placed his abode on Mount Olympos in Thessaly.
21. Build a Settlement on your plateau and bring Kalkas to Thessaly.
22. Accordingly Apollo went into the service of Admetus , King of Thessaly, and pastured his flocks for him on the verdant banks of the river Amphrysos.
23. Build a Barracks and a Settlement on your plateau and bring Kalkas to Thessaly.
24. It is only second to Mount Athos. They were built on natural sandstone rock pillars in the plain of Thessaly.
25. Some say they originated in Anatolia, and learned to ride horses in Thessaly.
26. A peak, 1,601.9 m (5,252 ft) high, of northeast Greece in eastern Thessaly. According to Greek legend, it was the home of the centaurs, especially Chiron.
27. Build Transports and bring your people to the land called Thessaly, across the sea.
28. Build a Barracks on your plateau and bring Kalkas to Thessaly.
More similar words:
thessaloniki,
business analysis,
vassal,
missal,
glossal,
abyssal,
colossal,
jonas salk,
pass along,
dismissal,
subglossal,
business address,
gross sales,
hypoglossal,
gross salary,
cessation of business,
abyssal plain,
causal analysis,
above the salt,
essay,
less and less,
the salt of the earth,
odessa,
vanessa,
essayist,
message,
pessary,
dressage,
mess about,
incessant.