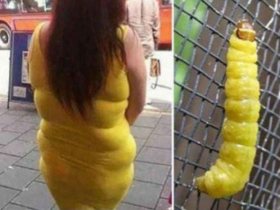 Random good picture Not show
(1) The sources of information for identifying acquisition targets set out in Section 0604 may be used for identifying potential purchasers.
(2) Without that ambulance the target set out in the patients charter would not be achievable.
(3) Managers will need education and training to achieve the targets set.
(4) Or do you strain every sinew to go for that elusive target set on a small plateau? Sentencedict.com
(5) This works like an individual Filofax where copies of appraisals and checklists of personal targets set by the employee are included.
(6) The main content of the self-regulated learning were target setting and perceive strategy.
(7) The Target Setting method is applicable to all the vehicle's performances: in this paper the application of the method to NVH performance is presented.
(8) Target setting is a new object in the sport psychology.
(9) The Target Setting method makes the vehicle development process to be leaded by the vehicle performances, putting in first line the customers expectations.
(10) The training of target setting combining with perceive strategy can increase student's creative consciousness and creative capability effectively.
(11) Aside from the mandatory Android 2.2 target setting, you'll need to decide on a few settings.
(12) The effectiveness of training and development should be reviewed at the top level and lead to renewed commitment and target setting.
(13) This article provides bases for further popularization of the application of target setting to volleyball technique teaching.
(14) English courses are given prominence to be student-oriented in terms of target setting, teaching process, curriculum evaluation and development of teaching resources, etc.
(15) Proven supervisory skills, skills of effective use of assets, target setting.
(16) In charge of purchasing relevant procedures optimization, material planning and purchasing, supplier sourcing and development, material price management, KPI target setting and execution.
(17) The sense of time control of the university teachers is made up of 5 dimensions including target setting, planning, priority setting, time allocating and, outcome feedback.
More similar words:
targetting,
default setting,
default settings,
setting,
Settings,
forgetting,
setting-up,
upsetting,
besetting,
setting down,
bone-setting,
presetting,
typesetting,
thermosetting,
stage setting,
trend-setting,
place setting,
trendsetting,
setting value,
getting start,
network settings,
phototypesetting,
tsetse fly,
tsetse,
jet set,
pet sitting,
letting,
getting,
wetting,
vetting.