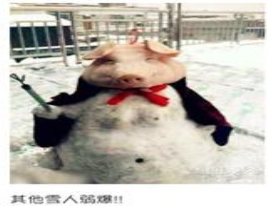 Random good picture Not show
1. Its compact button-shaped profile is self-aligning with mating receptacles, allowing the DS1991 to be easily used by human operators.
2. For mounting bearings on an adapter sleeve, see the relevant pages in the sections "Self-aligning ball bearings", "Spherical roller bearings", and "CARB toroidal roller bearings".
3. Self-aligning ball bearings may withstand the big radial direction load, also can withstand the axial load.
4. Like self-aligning ball bearings and spherical roller bearings, they are provided with a spherical outer-ring raceway.
5. Barrel roller bearings belong to the group of self-aligning bearings.
6. Additionally, the self-aligning ball bearing has the lowest friction of all rolling bearings, which enables it to run cooler even at high speeds.
7. Self-aligning Ball Bearings are particularly suitable for applications where misalignment occurs from errors in mounting or from shaft deflection.
8. The invention provides a transistor capable of self-aligning top gate structure and a method of manufacturing the same.
9. SNL plummer block housings are designed for self-aligning ball bearings, spherical roller bearings and CARB bearings.
10. The utility model relates to a self-aligning shifting bearing for bridge construction by multipoint push, which is composed of a self-aligning front bearing and a self-aligning rear bearing.
11. This renders the bearing like other self-aligning bearings, impervious to misalignments and shaft deflections.
12. Research and design for self-aligning device with terminal small gear driving for calcinator of certain factory correlative task.
13. Split Plummer block, whose cap and base can be separated[sentencedict.com], mainly bear radial load. It fits for self-aligning spherical roller bearings or self-aligning spherical ball bearing.
14. The high speed shaft of the coal mill gear box for the boiler in a power plant broke, and the double-row self-aligning roller bearing was damaged.
15. The control linkage mechanism of claim 1, wherein said self aligning second end comprises a self-aligning rod end bearing.
16. Using CARB bearings in vibratory applications on the non-locating side of the bearing arrangement will result in a self-aligning bearing system with better performance and reliability.
17. Two-bearing units have several advantages over the more conventional arrangements where two self-aligning ball bearings or two spherical roller bearings are mounted in separate plummer block housings.
18. For example, ball and roller bearings can be of the self-aligning type to accommodate shaft misalignment and deflections .
18. Wish you will love sentencedict.com and make progress everyday!
19. The design , structure and working principles of a Multiple-die for extruding central hole in self-aligning roller bearing 22224C/W33 retainer's dropping forming are introduced in this paper.
20. The upper end and the lower end of a lifting screw are in a double-self-aligning hanging structure with a self-aligning roller step bearing so that the stress state of the lifting screw is improved.
21. Outer ring groove of curvature of the center and bearing center consistent, so with automatic self-aligning ball bearing the same tone heart function.
22. It can provide the experience way for improving the self-aligning effect of mills and extending the bearing life.
More similar words:
aligning,
lignin,
self-ignite,
malignity,
out of alignment,
self-acting,
signing,
reigning,
feigning,
self-adjusting,
designing,
assigning,
campaigning,
angel falls,
self-learning,
self-sealing,
self-poisoning,
self-governing,
self-examining,
self-questioning,
self-sustaining,
self-determining,
self-revealing,
self-abuse,
self-aware,
self-validating,
lignite,
self-access,
self-assured,
sign in.