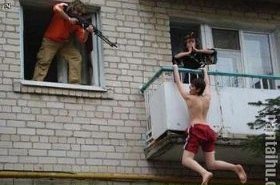 Random good picture Not show
1. It then bought the trash recycling plant from its private owner.
2. Roof platform recycling plant cultivation in large containers or small plastic juice containers, equipment degradable shaded from the pure natural fibre and renewable wood produced.
3. When equipping with magnetic roller: proper for recycling plant to separate ferrous metal, remove metal on waste tires and scraps from general manufacturing process.
4. A multi-million-dollar paper recycling plant needs an unvarying stream of constant quality old paper to operate; it cannot afford to be down a day if volunteers tire of bundling their used newspapers.
5. In this large recycling plant alone, the plastic waste from millions of batteries amounts to 14,000 tonnes a year.
6. This recycling plant is breathing new life into old equipment.
7. But during a trip to Murph's recycling plant, the toy soldier she needs to get into the theater accidentally becomes a plastic pellet!
8. Crushed aluminum cans at a recycling plant near Laval, France, on October 20, 2011.
9. Finally, an economic evaluation of the reclaimed-water recycling plant is made.
10. In an age of increasing environmental awareness, the new £250,000 plant in Bolney, West Sussex is the ultimate recycling plant.
11. The same can not be said for the San Marcos recycling plant, which could be considered more of a liability.
12. It trains carrying 11 steel containers, loading 123 tons of nuclear waste, nuclear power companies from France 5, Areva, a nuclear fuel recycling plant under the departure.
13. It is the first time that a private company has been allowed to build a water recycling plant in Australia, he says.
14. "That was our life," she says of the paper recycling plant on the banks of the Willamette River.
15. To build return laden VRP model for a pharmaceutical factory, a recycling plant, a number of pharmacies, and analysis it by a case.
15. Sentencedict.com is a sentence dictionary, on which you can find good sentences for a large number of words.
16. The Hong Kong Jockey Club says 100 per cent of the Olympic waste will be sent to the recycling plant.
17. In view of similar external and internal environment, Hong Kong poses the potential and plans to implement the 1st automatic, efficient and FDA approved plastic bottle recycling plant in Asia.
18. "We've literally discovered gold in cellphones," said Tetsuzo Fuyushiba, a former land minister and now opposition party member, who visited here recently to survey Kosaka's recycling plant.
19. This method could be applied in the smelting industry based on the testing results from the mercury disposal and recycling plant.
20. Auto shredder residue will be the major feedstock for the recycling plant.
21. During the trials, each day 10 tons of waste from the stables was sent to the recycling plant.
22. The container's shape, color, and your location are also key factors in indicating whether that bottle or tub is destined for a recycling plant or the dump.
23. Now, portions of the old red-brick ore processing factories serve as part of Dowa's recycling plant, which started fully operating two years ago.
More similar words:
recycling,
recycling bin,
working plan,
cycling,
marketing plan,
bicycling,
polling place,
recycle,
motorcycling,
recyclable,
gangplank,
eggplant,
tetracycline,
hiding place,
meeting place,
life cycle,
lifecycle,
inclined plane,
cyclic,
cyclist,
acyclic,
self-fulfilling prophecy,
product life cycle,
cyclical,
bicyclist,
cyclicity,
encyclical,
reclining,
planting,
reclining chair.