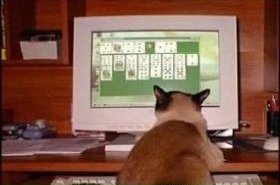 Random good picture Not show
1. Welcome to Montreal and Quebec city!
2. Every January 10km east of Quebec City, an extraordinary ice hotel is erected.
3. No injuries were reported at the Quebec City Armoury, which was built in 1884 and houses a Canadian Forces reserve unit.
4. Fearing another American attack on Quebec City in the future, construction of the Citadelle of Quebec began in 1820.
5. Visitors to Quebec City might think they've somehow landed in France.
6. A 2006 study of youth athletes in Quebec City turned up the provocative finding that young, high-level swimmers wheezed and coughed far more often than young, indoor soccer players.
7. A city of southern Quebec, Canada, near Quebec City. It was settled in 1659. Population, 68,326.
8. NARRATOR: Presidents Fox and Bush were set to meet again in Quebec City at a summit for 34 democratically elected presidents from North and South America.
9. A city of southern Quebec, Canada a suburb of Quebec City on the St. Lawrence River.
10. Following this logic, American generals Benedict Arnold and Richard Montgomery led an attack on Quebec City in 1775 against the British general Guy Carleton.
11. Each year on 16 October, the Food and Agriculture Organization of the United Nations celebrates World Food Day in commemoration of its founding on that day in 1945 at Quebec City, Canada.
12. Dr Diouf is FAO's seventh Director-General since the Organization was founded in Quebec City, Canada on October 16, 1945.
12. Sentencedict.com is a sentence dictionary, on which you can find nice sentences for a large number of words.
13. FAO celebrates World Food Day each year on 16 October, the day the Organization was founded in 1945 in Quebec City, Canada.
14. A city of southern Quebec, Canada, on the Saguenay River north of Quebec City. Pulp and paper mills are important to its economy. Population, 60,354.
15. The survey's findings were slated for presentation Saturday at the Canadian Pediatric Society's 88th Annual Conference in Quebec City.
16. Montreal, the second largest city of Canada, is located in this province. The Quebec city is the center of the province.
17. "It's a way of finding mechanisms that were not known before, " says Fernand Labrie, who studies skin genomics at Laval University in Quebec City, Canada.
18. Canada is the world's second largest country after Russia. 60% of the population in Canada inhabit in the area between Quebec city and the western end of Lake Ontario.
More similar words:
quebec,
rebecca,
quebecois,
eccentricity,
atlantic city,
breccia,
bluebell,
blueberry,
bluebeard,
blueberry bush,
CCITT,
impeccability,
quantity of electricity,
flaccidity,
imbecility,
city,
the city,
opacity,
city hall,
city boy,
paucity,
ampacity,
basicity,
voracity,
vivacity,
veracity,
velocity,
toxicity,
tonicity,
sagacity.