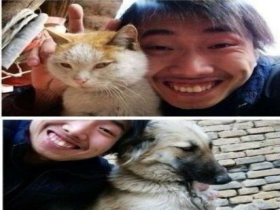 Random good picture Not show
1. These mace - wielding fighting machines wear plate armour and are equipped with lances for a deadly charge.
2. Encased in plate armour, these men are formidable when they choose to fight on foot.
3. Well equipped with good plate armour and lances these elite cavalry are arguably the ultimate knights.
4. These mace wielding fighting machines wear plate armour, but prefer to fight on foot.
5. Elite and experienced knights protected by plate armour, barding and armed with lances and swords.
6. These well trained warriors are protected by plate armour and wield a mighty two - handed sword.
7. Protected by plate armour these units are very good at riding down archers and infantry.
8. Plate armour is called a "harness", and it requires a Master Armourer to make and fit it to a soldier.
9. They can be disposed of easily, whilst their weapons stand little chance of piercing the adventurer's plate armour.
10. Is the Qirui automobile necessary being used for the chassis plate armour?
11. Broken lances are and experienced professional soldiers, protected by plate armour, armed with lances and swords.
11. Wish you can benefit from our online sentence dictionary and make progress day by day!
12. Effective gunpowder units , Reiters are armed with a pistol and spear and protected by plate armour.
13. Wielding the billhook allows Heavy Billmen to hack, stab and chop if needed and being encased in anything from half to three quarter plate armour means they can shrug off considerable damage.
14. Strong Scottish melee unit armed with sword and shield and wearing plate armour.
More similar words:
plate armor,
armour-plated,
armor plate,
armor plating,
plateau,
platean,
confederate army,
armour,
farm out,
armoury,
colorado plateau,
armoured,
armourer,
unarmoured,
body armour,
armoured car,
suit of armour,
armoured vehicle,
rearmost,
linear motion,
plastic plate,
harmonic oscillation,
gate area,
aggregate amount,
galatea,
stearate,
wheatear,
corrugated plate,
gate array,
ill at ease.