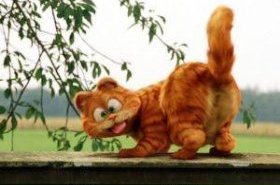 Random good picture Not show
1. A new species of Passiflora Linn. from China.
2. Floral buds of Passiflora edulis Sims were as explants in tissue culture.
3. Passiflora Caerulea is the plant requesting long sunshine with Photoperiod effect. Long sunshine can promote budding and flowering.
4. Technical processing of low-sugar preserved Passiflora edulis Sims was studied by use of Passiflora edulis Sims pericarp as starting material.
5. Drink valerian or passionflower (or passiflora) tea before bedtime every night for one month.
6. Floral buds of Passiflora edulis Sims were used as explants in tissue culture.
7. Passiflora Caerulea requires highly on water and must have sufficient water supply through its growing period.
8. These names may also be applied to Passiflora edulis sometimes known as the passionfruit'.
9. Any of various tropical American passionflowers, especially Passiflora quadrangularis, bearing edible fruit.
9. Wish you can benefit from our online sentence dictionary and make progress day by day!
10. Perched on the tendril of a Passiflora plant, the egg of the Julia heliconian butterfly may be safe from hungry ants.
11. The mixed clarifying agent, which is made from gelatines, digallic acids and PVP, is added to the passiflora edulis juice. The test shows that the effect is good.
12. Valerocalm is a herbal product in soft gelatin capsules containing Valerian root extract, Hop strobiles extract and Passiflora extract.
More similar words:
pinus densiflora,
passionflower,
potassium chlorate,
massif,
flora,
floral,
classify,
declassify,
classifier,
reclassify,
classified,
classifying,
microflora,
classifiable,
unclassified,
declassified,
classified ad,
passim,
defloration,
passion,
passive,
passing,
unclassifiable,
be classified as,
classification,
classificatory,
passible,
passional,
impassive,
compassion.