Similar words:
slavic,
lavish,
flavin,
tel aviv,
slavish,
clavier,
subclavian,
clavicle.
Meaning: n. 1. Shah of Iran who was deposed in 1979 by Islamic fundamentalists (1919-1980) 2. the Iranian language of the Zoroastrian literature of the 3rd to 10th centuries 3. the script (derived from the Aramaic alphabet) used to write the Pahlavi language.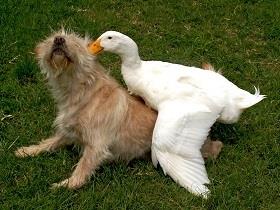 Random good picture Not show
1. In October 1971, Muhammad Reza Pahlavi gave a party to excel all parties.
2. The word "faravahar" actually is Pahlavi, or Middle Persian.
3. A 1953 coup in support of Pahlavi — backed by the Americans and British — failed and the Shah was forced to flee.
4. Pahlavi talked about her life and work Wednesday in an interview at her home in Potomac.
5. Its last monarch, Shah Reza Pahlavi, was overthrown in 1979, but he was replaced by yet another autocrat, the Ayatollah Khomeini.
6. In 1925[Sentence dictionary], Reza Shah Pahlavi seized power from the Qajars and established the new Pahlavi dynasty.
7. Mohammad Reza Pahlavi , the Shah of Iran, died in Ehypt in exile.
8. Along with Sanskrit (1785) other languages were deciphered: Pahlavi in 1793, cuneiforms in 1803, hieroglyphs in 1822, and Avestan in 1832.
9. Since the collapse of the Pahlavi monarchy in Iran in 1979, the U. S. began to build up unilaterally a military power in the region.
10. The second-to-last Shah, Reza Pahlavi , asked the world to call the country Iran in 1935, but in 1959 Mohammad Reza Pahlavi announced that both Persia and Iran can be used interchangeably.
11. Following Mossadeq"s fall, Shah Mohammad Reza Pahlavi (Iran"s monarch) grew increasingly dictatorial.
12. Pahlavi was born Farah Dibaan only child.
13. Its last monarch, Mohammad Reza Shah Pahlavi, was overthrown in 1979 but replaced by yet another autocrat[sentencedict.com], the Ayatollah Ruhollah Khomeini.
14. Under the Pahlavi shahs, Assyrians, Armenians, Jews, Zoroastrians, and Baha'is regained some of their rights and came to represent the modernizing elements of 20th century society.
15. The Mullahs remained a dominant influence until the twentieth century when the Pahlavis attempted to curb them.
16. But after a second plot staged a few days later succeeded, Pahlavi was allowed to return to power.
17. Pahlavi, 44, was the son of the former shah Mohammed Reza Pahlavi, who was overthrown in 1979 and died the following year in exile in Cairo, Egypt.
18. Iran has had a theocratic Shiite regime since Shah Mohammed Reza Pahlavi was ousted in the Islamic Revolution of 1979.
19. People marched on the streets asking for the overturn of the Pahlavi dynasty.
20. Later, the United States supported the rule of Shah Mohammed Reza Pahlavi. He fled the Islamic Revolution in nineteen seventy-nine.
21. Iran's merchants were an important part of the opposition movement that swept Shah Mohammed Reza Pahlavi from power in 1979.
22. At the end of 1977, a political turbulence against the monarchy regime broke up, forcing the Pahlavi family going into exile on 16 Jan. 1979.
23. Kahlili describes the immediate aftermath of the 1979 revolution against Mohammad Reza Shah Pahlavi as a special time in Iran.
24. Iran and Egypt broke off diplomatic relations in 1979 because of Egypt to make peace with Israel, hosting of the deposed Shah of Iran Pahlavi.
More similar words:
slavic,
lavish,
flavin,
tel aviv,
slavish,
clavier,
subclavian,
clavicle,
lavishly,
lavish on,
yugoslavia,
slavishly,
clavichord,
ebola virus,
yugoslavian,
clavicular,
riboflavin,
flavivirus,
lavishness,
Pan-Slavism,
autoclaving,
civil aviation,
subclavian vein,
slavic language,
subclavian artery,
infraclavicular,
sternoclavicular,
commercial aviation,
acromioclavicular,
pah.