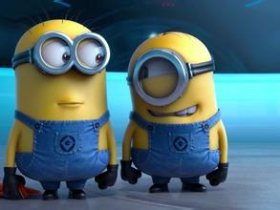 Random good picture Not show
1) Of a truth, he is a upright man.
2) Of a truth I know it too well.
3) I know it is so of a truth: but how should man be just with God?
4) In mine ears said the LORD of hosts, Of a truth many houses shall be desolate, even great and fair, without inhabitant.
5) HEROD: Of a truth I was stronger than he was... But let us not talk of that matter.
6) "It's about imparting some sort of a truth," says Sadykhova, who grew up on fables in Russia.
7) But I tell you of a truth, there be some standing here, which shall not taste of death, till they see the kingdom of God.
8) A tersely phrased statement of a truth or opinion an adage.
9) The king answered unto Daniel, and said, Of a truth it is, that your God is a God of gods, and a Lord of kings, and a revealer of secrets, seeing thou couldest reveal this secret.
10) Of a truth, need and boredom are the two poles of human life.
11) Of a truth I say unto you,(http://sentencedict.com/of a truth.html) that he will make him ruler over all that he hath.
12) For of a truth, pain is the Lord of this world, nor is there anyone who escapes from its net.
13) It's probably because of a truth that no one likes to talk about: Germans have benefitted greatly from the euro -- it's given them an artificially weak currency.
14) "Of a truth, friend, that matter remaineth a riddle; and the Daniel who shall expound it is yet a-wanting, " answered the townsman.
15) And about the space of one hour after another confidently affirmed, saying, Of a truth this fellow also was with him: for he is a Galilaean.
16) Then they that were in the ship came and worshipped him, saying, Of a truth thou art the Son of God.
17) Behold, verily, there is the woman of the scarlet letter; and, of a truth, moreover, there is the likeness of the scarlet letter running along by her side!
18) And thus are the secrets of his heart made manifest; and so falling down on his face he will worship God, and report that God is in you of a truth.
19) Then those men, when they had seen the miracle that Jesus did, said, This is of a truth that prophet that should come into the world.
20) Many of the people therefore, when they heard this saying, said, Of a truth this is the Prophet.
More similar words:
truth,
truths,
in truth,
untruth,
truthful,
truthless,
half-truth,
in all truth,
home truth,
untruthful,
truthfully,
truth value,
truth table,
in very truth,
tell the truth,
gospel truth,
truth to tell,
speak the truth,
truthfulness,
untruthfully,
sojourner truth,
moment of truth,
to tell the truth,
ernest rutherford,
the moment of truth,
seek truth from facts,
ruth,
druthers,
rutherford,
babe ruth.