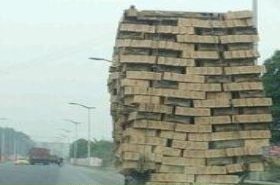 Random good picture Not show
1. Whenever I have a cold I get a nosebleed.
2. She gets/has a lot of nosebleeds.
3. A nosebleed is an issue of blood from the nose.
4. Look out for smell of solvent on breath, nose-bleeds, sores around nose and mouth, weight loss.
5. Gary and I both have come out of there with nosebleeds, and I ruptured my eardrums at least once.
5. Wish you can benefit from our online sentence dictionary and make progress day by day!
6. For months on end she suffered frequent nosebleeds and nearly passed out on several occasions.
7. This year the midterm nosebleed will come with an extra agony: the London mayoral election.
8. Fortunately a younger boy had a dramatic nosebleed which distracted his house-mates' attention and covered any remaining smears of blood.
9. Others suddenly developed a nosebleed and became limp, pale and lethargic.
10. To avoid nosebleeds happening, try not to blow your nose too hard.
11. "You've got this guy up in the nose-bleed section, but he gets this T-shirt and he's a ll excited," says Wilson.
12. The album charted a course between the raw muscle of James nose-bleed techno and the understated minimalism of Selected Ambient Works.
13. If climate change proves to be mild, but cutting carbon causes real pain, we may well find that we have stopped a nose-bleed by putting a tourniquet around our necks.
More similar words:
nosebleed,
noseband,
bleed,
bleeder,
bleeding,
double-edged,
nose to nose,
bleeding heart,
LEED,
close by,
rosebud,
rose bed,
leeds,
rosebush,
be close by,
goose bump,
gooseberry,
close books,
nose,
nosed,
nosey,
purpose-built,
veblen,
treble,
feeble,
nose at,
nose out,
nose up,
pilosebaceous,
ambrose bierce.