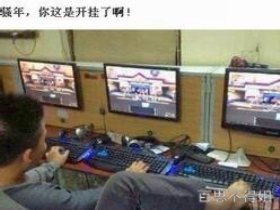 Random good picture Not show
1 Burns will tell his board today that the Sports Council wants a non-voting member watching over the way the cash is spent.
2 Robert A.. Underwood, the nonvoting delegate from Guam.
3 The stock is divided into voting and non-voting shares, and the voting shares are concentrated in family hands.
4 Many public companies have issued non-voting A ordinary shares.
5 Issuing nonvoting stock allows a company to raise additional capital while maintaining management control and continuity without diluting voting power.
6 Five U.S. territories and possessions also have nonvoting representation in the House: the District of Columbia, American Samoa, Guam, Puerto Rico, and the U.S. Virgin Islands.
7 The government investment will take the form of nonvoting securities whose yield could reach 8.5% a year, Amsterdam-based ING said Sunday.
8 The panel is a nonvoting one, but even FDA advisory panels which don't vote are still reviewed by the agency.
9 Companies may issue both voting and nonvoting (or limited voting) common stock, normally differentiating the issues as Class A and Class B, respectively.
10 When discussing the motions, the legal affairs committee may invite members of the relevant special committees to attend as nonvoting delegates and state their views.
11 Gregory A. Poland, a vaccine expert at the Mayo Clinic, was a nonvoting member on the C.D.C. panel that recommended Gardasil in 2006 and has publicly defended the panel's decision.
12 The transhery were Treasury will buy voting before start worth of nonvoting stock in healthy banks.
13 The government's investment in UBS will take the form of a bond that pays a hefty 12.5% coupon and is convertible into a roughly 9% nonvoting stake in the bank.
14 The Treasury would receive warrants giving it the right to acquire nonvoting common stock or preferred stock in firms benefiting from the bailout.
15 The Treasury will buy two hundred fifty billion dollars worth of nonvoting preferred stock in healthy banks.
16 For that reason, an advisory committee with consumers as nonvoting members should retain its scientific orientation and not become adversarial.
17 Some 4% of Areva already trades publicly in the form of nonvoting investment certificates.
18 While deliberating the motions, the relevant special sub-committees may invite members of the Standing Committee that lodged such motions to attend the meeting as nonvoting delegates.
19 Members of the Standing Committee of the CPC Central Commission for Discipline Inspection and leading officials of relevant departments also attended the meeting as nonvoting delegates.
20 Finally, as Iraq's oil production gradually climbs, it will face additional pressure from OPEC (Iraq is currently a nonvoting member of the bloc) to adhere to quotas.
21 The country, at least initially, has parked those shares in a nonvoting trust, rather than selling them.
22 This type of stock is called voting stock, and it may not be changed to nonvoting stock without the stockholder's consent.
23 Where necessary, relevant social groups, enterprises and professional intellectual property service institutions may be invited to attend the Joint Meeting as nonvoting delegates.
24 The promotion board consists of at least three voting members and one nonvoting member (the recorder).
25 Deputies may attend, upon recommendation or invitation, and as nonvoting participants,[www.Sentencedict.com] meetings of the Presidium or meetings of the special committees and advance their opinions.
26 While deliberating motions for local regulations, the Legislation Sub-committee may invite members of the relevant special sub-committees to attend its meeting as nonvoting delegates.
27 When discussing, the special committees may invite the submitters to attend as nonvoting delegates, stating their view.
More similar words:
voting,
pivoting,
voting age,
voting trust,
voting booth,
voting right,
voting machine,
casting vote,
floating voter,
convoy,
noting,
convoke,
converting,
doting,
convolve,
bon voyage,
convolute,
looting,
rooting,
footing,
booting,
quoting,
rioting,
votive,
convoluted,
nonvolatile,
piloting,
shooting,
balloting,
convocation.