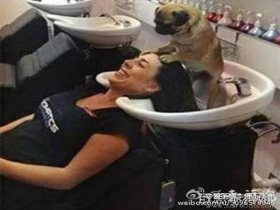 Random good picture Not show
1. Nessie rose up, her heart fluttering.
2. Nessie went to sit by her son and Nellie turned again to the window.
3. How did Nessie get into Loch Nessie?
4. The born of AES and the launching of NESSIE project, bring a new climax of block cipher research all over the world.
5. Although no evidence exists to suggest the alleged creature's sex, the nickname "Nessie" sounds feminine, so the creature is often referred to as female.
6. Of course, ferial nessie is also a blooming world, building the balcony are decorated with beautiful flowers, streets and lanes, almost by flowers drowned, strings like dream world.
7. The couple did not claim to have seen Nessie; instead others later assumed it must have been the creature and count it as a monster sighting.
8. We missed Nessie so much and it hurt to be away form her.
8. Sentencedict.com is a sentence dictionary, on which you can find nice sentences for a large number of words.
9. Nessie is usually categorized as a type of lake monster.
10. Baby Nessie Sunshade Float BN0700 Purple and green dinosaur inflatable float with green vinyl seat bucket and yellow inflatable adjustable sunshade.
11. My nickname is' Nessie 'and people have been hunting me for generations.
12. A Nottingham man discovered a strange object which he thinks could be Nessie.
13. Even though no one knew what it was, they knew what to call it: "Prince Chupa, " after the mysterious vampire chupacabra (the world's best-known monster after Bigfoot and Nessie).
14. We have seen much 'smile' like Monna Lisa's, such as Nessie or Bermuda Triangle and so on. Their aim is only to make a good business.
15. There'll also be Celtic tales around a bonfire with (ahem) Gordon the Viking, a check on Nessie, a nose around Eilean Donan castle, and a boat trip to watch seals.
16. ECRYPT is a four years information security project with wider scope, which was launched by Europe after NESSIE.
17. I employ Sulloway 's maxim every time I encounter Bigfoot hunters and Nessie seekers.
More similar words:
bessie smith,
obsessiveness,
excessiveness,
messiness,
possessiveness,
impressiveness,
expressiveness,
aggressiveness,
oppressiveness,
progressiveness,
decompression sickness,
fussiness,
massiness,
witnessing,
glossiness,
Business is business,
passiveness,
massiveness,
submissiveness,
permissiveness,
cassie,
aussie,
lassie,
gussie,
gussied,
dossier,
gussied up,
brassiere,
business index,
business indicators.