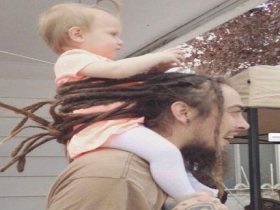 Random good picture Not show
1. He administered a shot of Nembutal.
2. Plus Chloral Hydrate has a cross tolerance with Nembutal.
3. Nembutal Sodium exerts a depressant action on the CNS and shares the sedative-hypnotic actions typical of the barbiturates.
4. Was it confirmed that Nembutal was the drug that killed her?
5. The toxicologist discovered in addition to the Nembutal present there was also a large dose of Chloral Hydrate.
6. Intraperitoneal injection of nembutal to the hunger animals, sinusoid slow waves and the characteristic hunger waves were both suppressed.
7. Well let's say she did have a hidden stash of Nembutal.
8. The experiments on the effects of the uniform magnetic field in mice autonomic action and nembutal subthreshold hypnosis was carried out.
8. Sentencedict.com try its best to collect and create good sentences.
9. Is there any negative reactions between Chloral Hydrate and Nembutal?
10. Yes, the final report states "The barbiturate, previously reported as a lethal dose has been positively identified as Nembutal by the toxicologist".
More similar words:
rambutan,
system bus,
luxemburg,
gene mutation,
unembarrassed,
brutal,
brutally,
hyaline membrane disease,
mortal enemy,
brutalize,
brutality,
brutalise,
alkaline metal,
fetal membrane,
total unemployment,
pull out all the stops,
mutatis mutandis,
mental hospital,
imbue,
nimbus,
lumbus,
combust,
limbus,
ambusher,
bombus,
humbug,
bomb up,
ambush,
neonatal mortality,
plumbum.