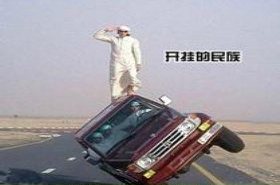 Random good picture Not show
(1) Several treatment modalities for myofascial pain dysfunction syndrome (MPD) are being used at present.
(2) Post mortem examination revealed extensive myofascial necrosis and subcutaneous gaseous formation ( Figure 3 ) .
(3) Objective:To observe the appliance value of uni-pedicled sternohyoid myofascial flap in the reconstruction of vocal cord after partial laryngectomy .
(4) The sternohyoid myofascial flaps not only covered entirly the wound of larynx, but also could lengthen the diameter of the laryngeal cavity.
(5) The vitality of the temporalis myofascial flap, function of speech and(sentencedict.com/myofascial.html), swallowing is valuated.
(6) Conclusion:For selected cases, using omohyoid myofascial flap to repair the partial laryngeal defect and reconstruct glottis is available and practicable.
(7) Myofascial pain syndrome is frustrating to patients and clinicians.
(8) PURPOSE:To determine the efficacy of interpositional temporalis myofascial flap and coronoid process graft in the treatment of temporomandibular joint ankylosis.
(9) Myofascial pain syndrome (MPS) is one of the least understood yet commonly encountered problems in the outpatient setting.
(10) Myofascial release is a body work technique in which a practitioner uses gentle, sustained pressure on the soft tissues while applying traction to the fascia.
(11) The temporalis myofascial flap presents good effect in closing the hard and the soft palate defects.
(12) For selected cases, using omohyoid myofascial flap to repair the partial laryngeal defect and reconstruct glottis is available and practicable.
(13) Methods partiallaryngectomy and laryngeal reconstruction with platysma myofascial flap and sternohyoid muscle flap.
(14) Obiective To explore the clinical value of the platysma myofascial flap in the reconstruction of larynx.
(15) ObjectiveTo investigate the therapeutic effectiveness of low-power laser on myofascial pain syndrome.
(16) AIM: To compare the conception of chronic soft tissue injury, the fibromyalgia syndrome and the myofascial pain syndrome in pathogenesis, clinical manifestation, diagnosis and treatment[sentencedict.com], etc.
(17) Recent research demonstrates that BTX -A may be an effective therapy for pain syndrome, such as myofascial pain, migraine and different type of headache.
(18) Methods:After the lesions in the maxilla or palate is resected, the defects of palate is reconstructed immediately with temporalis myofascial flap.
(19) Objective:To explore the clinical effects of reconstructing hard and soft palate defects with temporalis myofascial flap.
(20) Object: To observe and study periarthritis of shoulder treated with myofascial trigger points around shoulder muscles and clinical effects.
(21) A patient with traumatic rotator cuff tear of right shoulder developed severe myofascial pain syndrome with reflex sympathetic dystrophy (RSD) involving the right upper extremity.
(22) Using the metaphor of train lines, Tom Myers explains how patterns of strain communicate through the myofascial 'webbing', contributing to postural compensation and movement stability.
(23) Objective 8 cases of maxillofacial defect were reconstructed by temporalis myofascial flap ( TMF ) .
(24) Conclusions:It is a good method to reconstruct the defect of hard and soft palate with temporalis myofascial flap.
More similar words:
myofascitis,
fascial,
fascia,
fascism,
fascist,
fascicle,
fascinate,
fasciitis,
fascistic,
fascinator,
fascinated,
fasciotomy,
fasciculus,
anti-fascist,
fascinating,
fascination,
fascinatingly,
fasciculation,
freedom of association,
dentofacial,
articles of association,
memorandum of association,
craniofacial,
maxillofacial,
cervicofacial,
social science,
social sciences,
social scientist,
special theory of relativity,
myofibril.