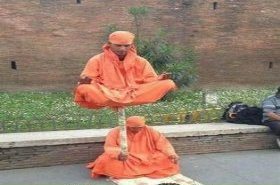 Random good picture Not show
1. It's just that U.S. large-cap stocks are already pricing in lots and lots of bad news.
2. Top-quality large-cap stocks offer a decent deal no matter what happens.
3. Buyers pushed large-cap tech shares higher. They are viewed by some as less risky stock bets and an area likely to benefit in an improving economic climate.
4. Small-cap stocks are tougher to price than large-cap stocks, so there's a 4.7% differential, first to third quartile.
5. Mr. Grantham thinks U.S. large-cap stocks are about 30% overpriced, which means returns should be about 30% less than their long-term average for the next seven years.
6. Google, one of the top performing large-cap tech and Internet stocks in 2009, is down roughly 7 percent since the start of the year while the Nasdaq is up roughly 7 percent for the same period.
7. They also just happen to be among the most widely held stocks in America. Retirement savers hold 'em, widows and orphans hold 'em and hundreds of large-cap mutual funds and ETFs hold 'em.
8. These might include the difference in returns between small-cap and large-cap stocks (fund managers tend to favour the former) or the level of credit spreads and so on.
9. Smaller precious metal miners are also well placed, Liddle said, pointing to their low valuations relative to large-cap peers.
10. The aberration presented "considerable value in and appreciation potential for many large-cap technology names, " Kessler argued.
11. Now I realize, for example, that small-cap stocks are more risky than large-cap stocks.
12. Your portfolio should include a mix of funds with U.S. and international holdings, as well as different allocations among large-cap and small-cap funds with different value and growth mandates.
12. Wish you will love sentencedict.com and make progress everyday!
13. Roseen attributed the small-cap funds' edge to the hit that many large-cap companies, such as the big three U.S. automakers, took in recent months.
14. "In a nascent market recovery, it has historically been the case that small-caps outperform their large-cap brothers," he said.
15. But the bank says, for investors with a weaker stomach, there are still selected opportunities among the large-cap names.
16. 'Ultimately, it translates to returns, ' said one investor who has put money in all three Silver Lake large-cap funds.
More similar words:
large cap,
charge card,
storage capacity,
discharge current,
large,
larger,
too large,
at large,
enlarge,
largely,
largess,
largest,
enlarger,
enlarged,
largesse,
writ large,
by and large,
enlarge on,
bulk large,
loom large,
largemouth,
largeness,
overlarge,
extra large,
large white,
large order,
large person,
large scale,
large-scale,
large number.