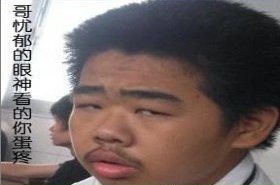 Random good picture Not show
1. This paper focuses on kinesic behavior and paralanguage since their influence on interpretation are believed to be more conspicuous, compared with other categories of nonverbal communication.
2. Verbal communication and non-verbal communication are the two forms of interpersonal communication. The research of kinesic is an important part of that of non-verbal communication.
3. The initial example from the health center in Ethiopia was a problem caused by a kinesic sign being used which had different meanings cross-culturally.
4. By the study of gestures in context, it became clear that the kinesic system has forms which are astonishingly like words in language.
5. On the other hand, simultaneous interpreters may often be deprived of the opportunities of reviving and transferring kinesic messages while being isolated in the booth.
More similar words:
kinesics,
kinesis,
akinesia,
dyskinesia,
diakinesis,
kinesitherapy,
kinesiology,
telekinesis,
cytokinesis,
bradykinesia,
karyokinesis,
psychokinesis,
tardive dyskinesia,
amnesic,
lovesickness,
homesickness,
altitude sickness,
wineskin,
pekinese,
kinescope,
murkiness,
silkiness,
shakiness,
flakiness,
bulkiness,
sulkiness,
riskiness,
lankiness,
luckiness,
tackiness.