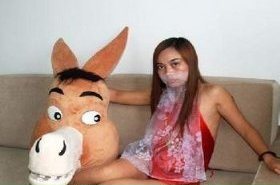 Random good picture Not show
1. Those are small steps in the annals of great-power relations, but may prove early acts in a larger historical drama.
2. China and America have one advantage over history's great-power pairings: they saw the 20th century go disastrously wrong.
3. A brief caricature of great-power prickliness ensued as the Americans took charge of the airport and seemed to some others to give priority to their own flights.
4. India has its own great-power ambitions and Japan is concerned that "its influence in the region will wane, " Mr. Ho explains.
5. But Russia's policy in the Middle East, and its flirtation with China, are also part of the quest for great-power status.
6. And whatever economic and political difficulties it does experience will not be enough to stop the country's rise to great-power status.
7. Increasing integration appears likely; how it comes about, however, is uncertain and will be pivotal for the future of great-power politics in the region.
8. In China itself, the Somalia mission is seen as a natural outgrowth of its return to great-power status.
8. Wish you can benefit from our online sentence dictionary and make progress day by day!
9. Many Chinese officials and academics interviewed by the authors portrayed the aircraft carrier as a symbol of China's great-power status.
10. A particularly alarming prospect is that of Chinese and American troops facing each other in North Korea with no prearranged mechanism for defusing a great-power stand-off.
11. North Korea and Iran are where China's local imperatives and great-power interests collide.
More similar words:
great power,
enforcement power,
great plains,
great pyramid,
real power,
great pyrenees,
go to great pains,
flower power,
power breakfast,
power,
power on,
powered,
empower,
power saw,
power up,
power law,
power box,
manpower,
powerful,
man power,
power user,
air power,
power tool,
superpower,
powering,
sea power,
power cut,
candlepower,
full power,
power cord.