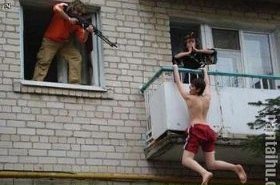 Random good picture Not show
1) We now have two fund balance sheets in this authority's accounts.
2) However, producing a consolidated balance sheet without the fund balance sheets is hardly a satisfactory solution.
3) However,(http://sentencedict.com/fund balance.html) many consolidated balance sheets exclude some fund balance sheets.
4) Besides, based on the fund balance principle, the article discusses in detail about the risk variables associated the pension payments.
5) Meanwhile, the responsibility of credit fund balance was practised, the institution of reserve ratio was built, and the economic leverage function of rate was performing.
6) Now, Guangzhou's unemployment insurance fund balance is sufficient to cope with for several years.
7) When this is not as a substitute for the individual fund balance sheets, the argument about incomprehensibility still applies.
8) Article 8 the contract termination fee to party b will include the accounts payable project to party b, party a shall be after the account fund balance returned to party b.
9) Use the capital flow meter of new SNA system, can undertake the analysis of fund balance.
10) The insurer shall submit an annual status report to the central competent authority on Fund balance and use, and accumulated amount.
11) Good capital preservation fund should be a fixed-income and earnings power is much stronger than the rights and interests of the fund balance.
More similar words:
balanced fund,
load balance,
load balancer,
unpaid balance,
acid-base balance,
consolidated balance sheet,
load balancing,
balance,
balanced,
balancer,
unbalance,
on balance,
imbalance,
off-balance,
balance of,
in balance,
balance due,
off balance,
imbalanced,
unbalanced,
balance beam,
balance sheet,
on the balance,
overbalance,
mass balance,
bank balance,
zero balance,
cash balance,
ground ball,
balance wheel.