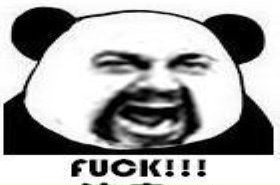 Random good picture Not show
1. Natural biopolymer assembly mechanism and functionalization.
2. Those also have lot of advantage for the functionalization and applied research of mesoporous materials.
3. Recently the functionalization of polymer microspheres more and more attractive with the development of modern technology.
4. Compared to the other functional methods, post - functionalization are more widely researched and applied.
5. The recent progress in the research on functionalization and molecular recognition of calixpyrroles is reviewed.
5. Sentencedict.com is a online sentence dictionary, on which you can find excellent sentences for a large number of words.
6. Functionalization is the advanced phase of waste reutilization, and it promotes greatly the circular economy.
7. Through functionalization of an intermediate aldehyde, the corresponding cationic or zwitterionic cellulose ester derivatives can also be accessed.
8. The functionalization principle and processing methods of PVC functional materials were introduced.
9. In order to achieve the in-situ compatibilization of PP and other polymers, we must firstly achieve the functionalization modification of PP.
10. L-tryptophan and L-tyrosine were used as chiral reagents on the covalent functionalization of MWNT. The product was characterized with SEM, FT-IR Spectrum and Electrochemical method.
11. Ligand molecules play vitally important roles in the syntheses and surface functionalization of nanocrystals.
12. The recent development and abroad is introduced on direct functionalization of CH bonds under mild conditions.
More similar words:
functional organization,
fictionalization,
rational function,
internationalization,
institutionalization,
rationalization,
nationalization,
functional specification,
functionalist,
functionalism,
functionality,
professionalization,
personalization,
functional decomposition,
depersonalization,
functional,
neutralization reaction,
functionally,
nonfunctional,
dysfunctional,
functional unit,
functional test,
canalization,
functional analysis,
multifunctional,
finalization,
penalization,
functional design,
vernalization,
signalization.