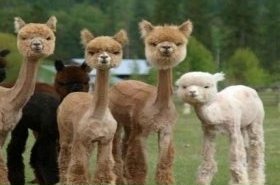 Random good picture Not show
(1) The feathery, fernlike patterns form as the crystal growth follows minute imperfections on the glass surface, such as scratches, soap streaks, dust, etc. which act as condensation sites.
(2) A fernlike , evergreen, southern African plant (Asparagus setaceus) having small whitish flowers and red or purple-black berries.
(3) In the valleys of central China, a fernlike weed called sweet wormwood grows in fields formerly dedicated to corn.
(4) Fernlike foliage and mottled wood used in cabinetry and veneering.
(5) A fernlike, evergreen, southern African plant ( Asparagus setaceus ) having whitish flowers and red or purple - black berries.
(6) Above the apricot trees towered thirty majestic palms, their fernlike fronds splayed like open fingers against the starry sky.
(7) Rick and Lisa were on their stomachs, side-by-side, environmental suits adjusted to mimic the colors and textures of the area's fernlike ground cover.
(8) Grief held steadily along the Broom Road, which curved and twisted through a lush growth of flowers and fernlike algarrobas.
More similar words:
northern lights,
unlike,
fanlike,
manlike,
moonlike,
unlikely,
humanlike,
unlikeness,
workmanlike,
run like hell,
unlikelihood,
in like manner,
be unlikely to,
statesmanlike,
sportsmanlike,
gentlemanlike,
unsportsmanlike,
Like attracts like,
it is unlikely that,
like for like,
sternly,
slatternly,
modern language,
like,
unlikable,
likes,
alike,
liken,
liked,
likely.