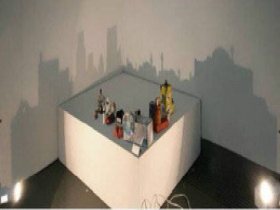 Random good picture Not show
(1) It is suggested that the decreased coagulability resulted from coagulation and enhanced fibrinolytic activity during bypass was one of the reasons of postoperative bleeding.
(2) Dried tofu yield was correlated positively with coagulability of soymilk, and negatively with amount of dried inagglutination.
(3) Social common values is of universality, construction, coagulability, direction and standardization. It also exists in a variety of forms, theoretically(sentence dictionary), cul...
(4) Enzymatic hydrolysis can remarkably enhance heat coagulability in separating protein from soybean.
(5) Coagulability of corn starch adhesive(stability of viscosity) is directly related to oxidation depth.
(6) Strengthening duration of pregnancy health care, preventing and curing PIH, controlling blood high coagulability are the main ways to prevent PCVST.
(7) Results 17 cases have been treated effectively, 1 case balloon ruptured, 1 case parafunction of blood coagulability.
(8) Content of protein in dried tofu was correlated positively with amount of protein in tofu, coagulability and recovery of protein, and negatively with rate of protein in inagglutination.
(9) This article just reviewed both the causes of venous blood stasis, coagulability changes and intravascular endothelial injury of lower extremity, and corresponding nursing countermeasures toward it.
(10) The utility model relates to a discharge silencer with raffinate recovering function, arranged on the spiral rod type vacuum pump which sucks gas with coagulability matters.
(11) Objective To study the change of platelet activation and enhanced coagulability in patients with chronic pulmonary heart disease (COPD).
More similar words:
hypercoagulable,
calculability,
inoculability,
manipulability,
coagulase,
coagulate,
coagulant,
coagulated,
coagulator,
coagulative,
coagulating,
coagulation,
procoagulant,
lability,
thermocoagulation,
anticoagulation,
anticoagulative,
salability,
blood coagulation,
photocoagulation,
scalability,
coagulation factor,
availability,
electrocoagulation,
mental ability,
recyclability,
inviolability,
anticoagulant,
anti-coagulant,
natural ability.