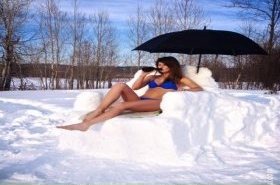 Random good picture Not show
1. I don't think the mist will clear off very soon.
2. The shop decided to clear off all the old stock in the storehouse.
3. You must clear off all your debts before you left the school.
4. I told them to clear off.
5. The morning mist will clear off soon.
6. Please clear off the dinner things and then you can watch television.
7. You've no right to be here. Clear off!
8. I have to clear off arrears of work and correspondence.
9. The manager wants to clear off the old stocks in the warehouse.
10. The car ran clear off the road.
11. The boys told me to clear off.
12. Clear off all loose top soil within an area slightly larger than the size of the workshop.
13. People got clear off the trail to let them pass.
14. He swore at Nina and told her to clear off.
15. Clear off and get your supper, the pair of you.
16. The manager wants to clear off all the old stock in the warehouse.
17. The fog began to clear off.
18. Would you please clear off arrears work as soon as possible?
19. Then clear off the relationship between industrial harmony and the industrial system.
20. I must spend a few days to clear off all my work.
21. I hope the rain will soon clear off.
22. Clear off the coffee list with the single zany of the tail.
23. It looks as though it would clear off soon.
23. Sentencedict.com is a sentence dictionary, on which you can find good sentences for a large number of words.
24. We don't give money to beggars. Clear off!
25. If you clear off that shelf[sentencedict.com], you may leave your books there.
26. Then I must clear off and not mind about them?
27. I asked if I could play with them, but they told me to clear off home.
28. When I went to the linesman he told me to clear off.
29. The debtor shall, within 15 days after receipt of the order of payment, clear off his debts or submit to the people's court his dissent in writing.
30. Enclosed is a sight draft for & 26.10.5 on messrs. robert & amp ; sons , which clear off our indebtedness to you.
More similar words:
clear out,
hear of,
tear off,
wear off,
clear,
for fear of,
unclear,
nuclear,
clear up,
clear away,
bear out,
bear on,
wear out,
learn,
revolve around,
learn from,
year after year,
around,
cycle,
uncle,
clerk,
get around,
go around,
all around,
muscle,
circle,
profile,
vehicle,
a pair of,
miracle.